Femke Bol has again booked a victory in the Diamond League on Thursday. De Amersfoortse was by far the strongest in the 400 meter hurdles in Stockholm. In the 4×100 meters there was also a victory for the Dutch relay men.
The 22-year-old Bol came to a top time of 52.27 seconds. This left her 24 hundredths above her Dutch record that she ran at the Olympic Games in Tokyo last year.
The Dutch ran her fastest time of the season and the second time of this year. Earlier this week, her competitor Sydney McLaughlin in Eugene, America, broke her own world record to 51.41. The World Athletics Championships will also start in Eugene in two weeks.
Bol left the competition far behind in the Swedish capital. Rushell Clayton from Jamaica was closest at 53.90. Anna Ryzhykova from Ukraine was third in 54.33.
For Bol it is her third victory of this season in the Diamond League. She previously triumphed in the 400 meters hurdles in Rome and Oslo.
The Dutch relay men sprinted to the win in the 4×100 meters.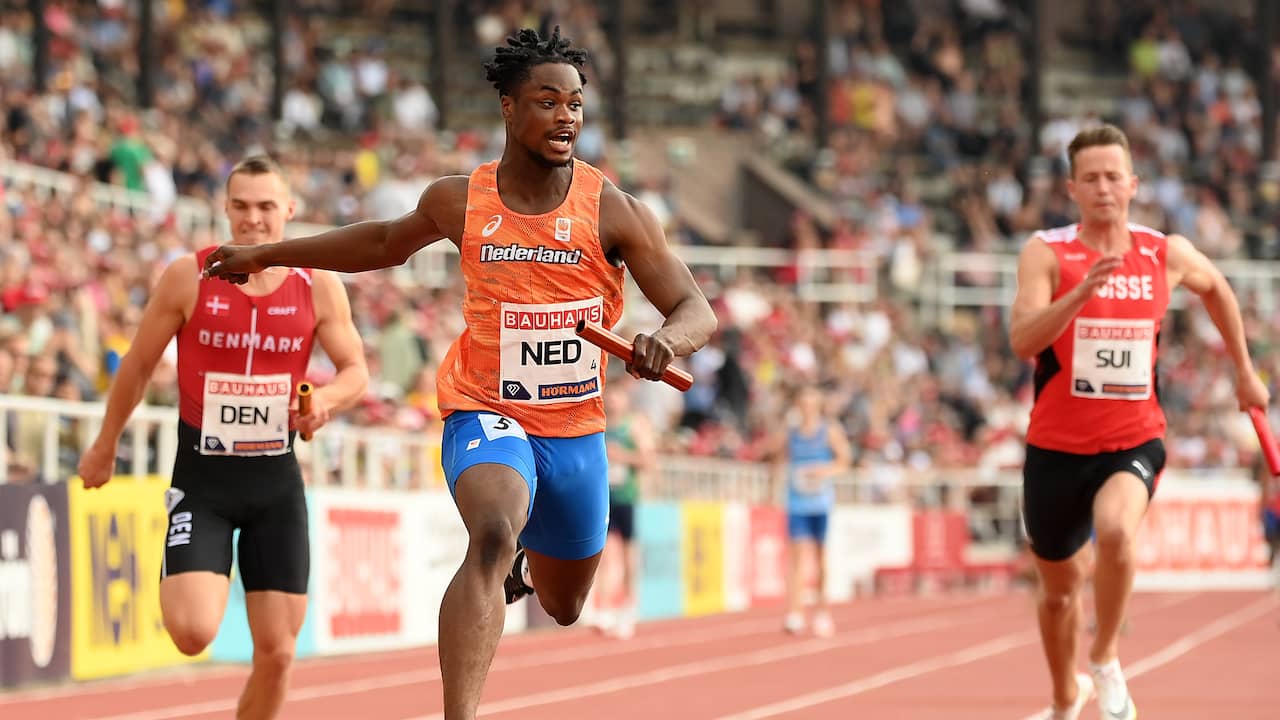 The Dutch relay men sprinted to the win in the 4×100 meters.
Photo: Getty Images
Relay men win 4×100 meters
In the 4×100 meters Elvis Afrifa, Taymir Burnet, Joris van Gool and Raphael Bouju took the win in 38.70. That time was well above the Dutch record (37.91), but was good for the victory. Denmark finished second in 39.26 and Finland third in 39.31.
The competition in Stockholm served as preparation for the World Cup for the Dutch sprinters. The Athletics Union will use a total of five relay teams there: the 4×100 meters for men and women, the 4×400 meters for men and women and the 4×400 meters mixed.
Lieke Klaver crossed the finish line in second place in the 400 meters. The Dutch only had to tolerate the Polish Anna Kielbasinska (50.60) with 50.96. Eveline Saalberg was fourth in 52.92.
Jessica Schilder finished just off the podium in the shot put. The Volendam came in fourth with a throw of 19.07 meters. The victory went to the American Chase Ealey with 20.48 meters.
---