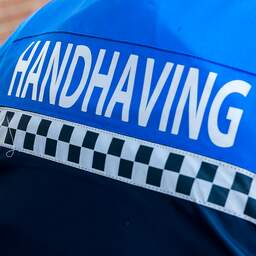 Enforcers will be lenient with the introduction of the new parking policy in Zandvoort and not hunt for wrong parkers to throw them on the receipt. The new alderman for parking policy, Martijn Hendriks van Jong Zandvoort, promised in the council meeting last night that enforcers will act with appropriate restraint and, above all, will help and advise.
On Friday, the new parking policy will be introduced in Zandvoort, whereby residents can park on the street by means of a permit and visitors can park their car in all neighborhoods from now on for a fee. Despite a lot resists van Zandvoorters against this plan, not all problems have been solved yet.
For example, there are still many Zandvoort residents who do not yet receive a permit to park on the street, because, according to information from the municipality of Zandvoort, they should be able to park on their own property. In practice, however, in some cases it appears that this area is too small for a car, or is not equipped for parking a car. These people could be in trouble if there is no resolution by Friday and law enforcement officers set out to issue fines.
Alderman Hendriks has promised the city council that, partly for this reason, the enforcers will still be lenient and will not immediately issue fines. The PVV wanted to submit a motion on this point last night, but that turned out to be unnecessary, after Hendriks had convinced the council about the restraint of the enforcers. Alderman Hendriks also indicated that he will monitor the situation closely this summer. "We are not going to wait for the evaluation after the summer. If things get out of hand and parking pressure is too high in residential areas, we will intervene."
---