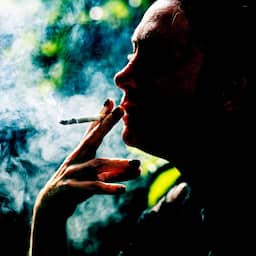 From next Friday, cigarettes should look neutral. From then on, tobacco advertising will be a thing of the past almost everywhere. State Secretary Maarten van Ooijen (Public Health, Welfare and Sport) wants a 'smoke-free generation' by 2040, and these new rules should contribute to that.
What the average smoker will probably first notice about the new rules is that cigarettes will all look the same from July. There should therefore no longer be any difference in, among other things, the colour, design and material of a cigarette.
After introducing neutral packaging for cigarettes two years ago, some tobacco companies shifted their focus from attractive packaging to the appearance of the cigarette. That is no longer an option either.
While advertising tobacco has already been nearly impossible, it will become even more difficult with the tightening of the advertising ban. Advertising is prohibited in all shops selling tobacco products, except in specialty tobacconists. Advertising is only allowed in the business.
The sale of heating devices is also restricted. Electronic heating devices heat tobacco rather than burn it. Until now, these devices did not fall under the Tobacco and Tobacco Act, but this will be the case from July.
Exactly one year ago, all smoking areas in semi-public and public buildings had to be closed. In January it was the turn of all business premises and all cigarette vending machines had to be removed from cafes and restaurants.
---