Several documentaries have managed to bring the story of a Thai soccer team trapped in a cave to the screen. This time the gripping story is transformed into a real thriller with Thirteen Lives (2022). Amazon Prime Video has just announced the release date based on the first trailer. It will be this coming August.
In June 2018, a group of innocent teenagers go on an excursion to the Tham Luang Nang cave. When an unexpected rainstorm traps them in a room in the mountain, they must survive here. Hidden in a maze of flooded cave tunnels, they are faced with impossible odds. It took the divers nine days to find the boys and their coach, and only after 17 days were they finally freed.
The true thriller is directed by Ron Howard, the Oscar-winning man behind films like A Beautiful Mind (2001), The Da Vinci Code (2006) and Solo: A Star Wars Story (2018). The starring roles are none other than Joel Edgerton, Colin Farrell, Lord of the Rings star Viggo Mortensen and Tom Bateman.
Thirteen Lives is out August 5 seen on Amazon Prime Video. For a complete overview of all the new movies and series coming soon to the streaming service, please visit our Coming Soon on Amazon Prime Video page.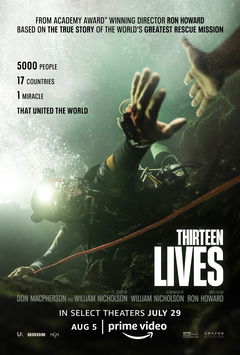 Watch Prime Video • A rescue mission is organized in Thailand where a group of young boys and their soccer coach are trapped in a subterranean cavern system that is under water.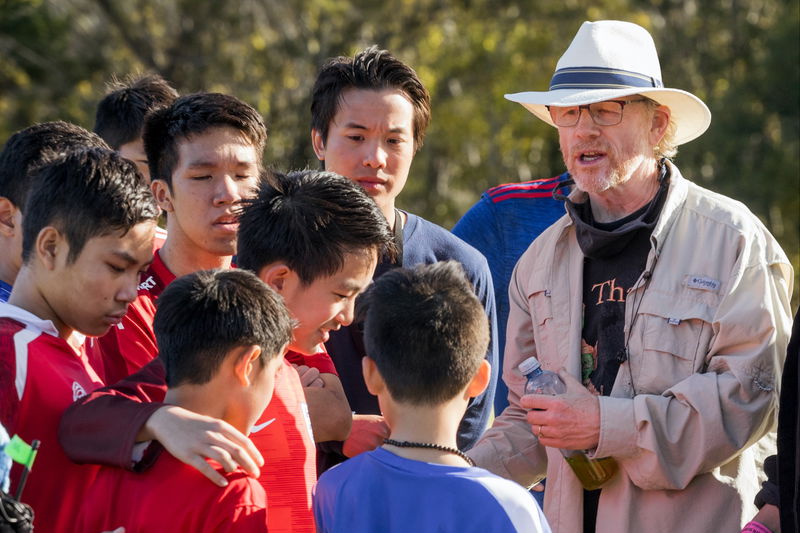 Image via Amazon Prime Video
Image: Still 'Thirteen Lives' via Amazon Prime Video
Text: Amazon Prime Video
---