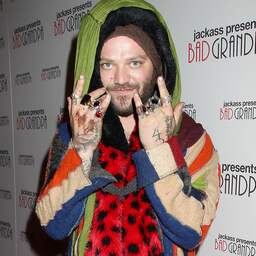 Bam Margera has again escaped from a rehab facility where he is required to stay. He also disappeared two weeks ago. The Florida police have been looking for the Jackass star since Saturday, reports TMZ†
Two weeks ago, 42-year-old Margera also left the clinic where the judge ordered him to stay. The TV star had then left because he did not agree with the policy. The skateboarder and TV personality was found a few days later in a hotel. It is not clear why he has left the clinic now.
Margera has been struggling with addictions for years and was often in rehab. Earlier this year, he settled a case against the makers of Jackass 4: Forever over his dismissal. They had forced him to take a breathalyzer test three times a day, to pass urine twice a week and to have his hair roots tested regularly for substance use.
Margera was fired after he tested positive for Adderall, a drug he takes for his ADHD.
The Jackass series, in which professional skateboarders performed stunts, among others, was broadcast on MTV between 2000 and 2002. After that, several films and spin-offs such as Viva La Bam and Wildboyz appeared.
---