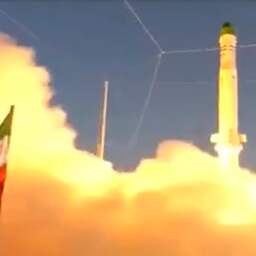 Iran has tested a so-called Zuljanah missile that can put satellites into orbit, Iranian state TV reported on Sunday. The United States warns that the missiles could also be equipped with nuclear warheads.
The launch is sensitive. On Saturday it was announced that Iran has made agreements with the European Union about resuming talks about the Iranian nuclear program.
Since 2019, Tehran has no longer adhered to the 2015 nuclear agreement concluded with the West. The United States unilaterally withdrew a year earlier and imposed new sanctions on Iran.
It is the second time Iran has tested the Zuljanah missile. In previous trials, the US pointed to a UN Security Council resolution asking Iran not to launch missiles capable of carrying nuclear warheads.
It is unclear when exactly the rocket was launched.
---