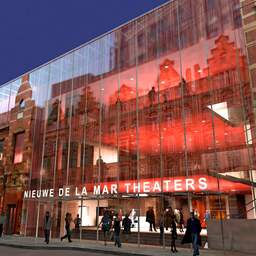 Who am I? Where do I come from? Why am I the way I am? To get an answer to this, more and more people are doing family research. On Saturday, the biggest family history event, Famillement, came to Amsterdam.
Workshops were held in the City Archives and the DeLaMar Theater. There was also an information market for family researchers.
Ester de Lau is a donor child and makes the podcast De Kwak Kwaakt about donor children. She desperately wanted to know who her family is. But this is more difficult for donor children because the sperm donor often wishes to remain anonymous. Donorkind Foundation offers search assistance to donor children.
"I have found a dead father, which in itself is a shame," says De Lau. "But I know what family I come from. I know what kind of man he was. I have contact with his children. And I have found brothers and sisters. Fantastic."
The City Archives has approximately 50 kilometers of archives in the depot. A mecca for the family tree researcher. The enormous depot of the City Archives has been almost completely digitized.
"We now have 50 million scans," says Goran Pravilovic of the City Archives. "That's a lot. We're also the only city archive in the world that has so many scans."
---