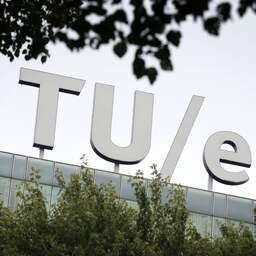 The TU Eindhoven student team took second place on Friday in the Solar Decathlon Europe sustainable building competition. TU Delft came in third.
In the past two weeks, sixteen university teams have built up as much as possible self-sufficient home on a site in Wuppertal in Germany. The houses were then assessed on aspects such as energy consumption, comfort and architecture.
The first prize went to students from the University of Karlsruhe in Germany. According to the jury, they built the best sustainable house. It was a surprising result: in the standings just before the award ceremony, the Delft team was still in first place. The TU was one of the favourites. Delft has to share third place with the team of the French Grenoble National School of Architecture.
The teams from Europe and Asia could not win a cash prize with the competition. The students do receive medals.
ripple
The Eindhoven team built the Ripple project, a self-sufficient house made of wood. The house can be placed on top of existing flats, in order to prevent housing shortages in cities. The team also designed an app with which residents can organize their lives more sustainably. A smart system in the home ensures that electricity consumption is distributed throughout the day, for example by running or rinsing the washing machine or dishwasher at a selected time.
The blue TU Delft building also attracted a lot of attention during the competition. With this design, 847,000 obsolete porch homes can be saved from demolition, made sustainable and expanded, the team says. The design fits homes as extra layers on top of outdated porch flats. The students can then use this to make the entire flat energy-neutral. The building also collects rainwater, which after filtering is clean enough to drink, according to Nikki de Zeeuw, one of the board members who spoke to the ANP in March.
After the competition, the team from Eindhoven will set up the house in their home town in Brabant at Living LAB 040. There, the corporation and other partners of the student team will test and further develop the house. The house of the team from Delft had already been selected by lottery to remain on the site in Wuppertal. The organization of Solar Decathlon Europe wants to use the house as a 'living lab' to experiment.
---