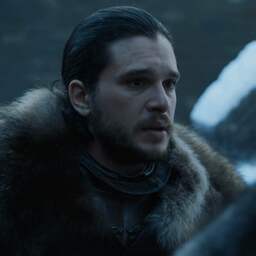 Emilia Clarke has in an interview with the BBC confirmed that a new spin-off of the popular series Game of Thrones is coming. The British actress, who herself played Daenerys Targaryen, knows that the series is about Jon Snow because her colleague Kit Harington told her so.
Clarke says Harington, who played Snow for many years, is actively involved in the development of the spin-off. "So what everyone will see when it comes is Kit Harington approved."
The sequel will reportedly be set after the events of the Game of Thrones finale. In it, Snow kills his beloved Targaryen, who had recently conquered the coveted Iron Throne. Harington's character is then banished to the Wall.
HBO will also release a Game of Thrones prequel, House of the Dragon, in August. The series is about the Targaryen family and is set two hundred years before the Game of Thrones story.
---