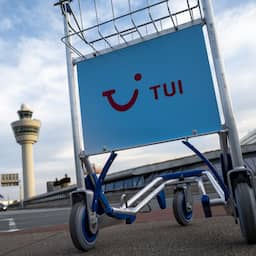 At travel organization TUI Netherlands, all holidays in which people fly take place with a TUI flight. The majority of these depart from Schiphol as planned. The tour operator is not yet able to provide clarity about trips booked with TUI that use an aircraft of Transavia, KLM or another airline.
TUI Netherlands has announced this. The organization says it regrets that less can be flown from Schiphol during the holiday months. "It concerns holidays booked much earlier and these people are now in uncertainty."
TUI sells holiday trips that make use of its own aircraft, but also trips that involve flying with KLM, Transavia or other airlines. "We are currently putting together a complicated puzzle," said a TUI spokesperson.
If flights are cancelled, TUI will look for alternatives, the spokesperson promises.
For the time being, the organization can say that all its own flights will continue and the majority of them will also depart from Schiphol. That certainly applies to holidays to the Caribbean. Other own flights can be moved to other airports.
Limited group of holidaymakers Sunweb from another airport or another day
Sunweb has announced that the trips booked through the brands Sunweb, Eliza was here, GOGO and Primavera will continue for departure until August 14th. A limited group of travelers will fly from another airport or have to travel on another day.
During the holidays of Sunweb, the airline mainly flies with Transavia. It is not yet known what this airline will do with the flights after mid-August.
---