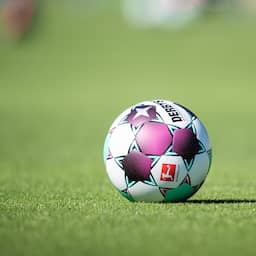 The German Football Association DFB now allows transgender and non-binary people in amateur football to choose whether they want to play for a men's or women's team. Whether the football players were born as a boy or girl is no longer leading.
Non-binary persons do not feel specifically male or female. In Germany it has been possible since 2018 to tick the box 'miscellaneous' next to 'man' or 'woman' for personal identification documents.
"Since 2018 it has been possible for people to register as 'diverse' in the registry office, there has been an increase in the number of people with that status," the DFB said in a substantiation of its decision. "This also affects people who play football, making the need for clear rules more important." The DFB has more than seven million registered members and more than 24,000 football clubs.
There is no universal rule for the participation of transgender or non-binary athletes in the sports world. The International Olympic Committee (IOC) has therefore asked each federation to make their own rules.
Last week, the international swimming federation FINA decided that only boys who have completed their transition to girls before their twelfth birthday can participate in the women's competition. That decision was made after consulting experts in the medical and legal field.
According to the experts, boys who transition after puberty have a disproportionate advantage if they join the women. That is why FINA wants to set up an open category for them.
---