Rory McIlroy doesn't understand why so many top golfers are moving to the LIV Golf Invitational Series. He accuses the participants of the new and controversial Saudi tour a lack of reliability.
On Wednesday, McIlroy learned of the news that four-time Major champion Brooks Koepka had opted for the highly lucrative LIV Golf, which involves billions of euros from Saudi Arabia.
"Am I surprised? Yes, especially since he said something else first," McIlroy, a big proponent of the traditional PGA Tour, told the BBC. "It causes a lot of surprise. A lot of these guys say one thing and then do another. I don't understand that."
"I don't know if that's for legal reasons, but it's pretty unreliable on their part to say one thing and then do another. Both in public and private conversations," McIlroy said.
With his choice, Koepka joined a list of many top golfers. Dustin Johnson, Bryson DeChambeau and Phil Mickelson, among others, previously opted for the LIV Tour, which will organize eight tournaments this year with a total prize money of 255 million dollars (238 million euros).
The PGA tour previously suspended the 17 members who participated in the first LIV tournament at Centurion Club in early June, which was won by Charl Schwartzel. Koepka, who will participate in the second tournament of the controversial tour next week in Oregon, will probably receive the same treatment.
Rory McIlroy (right) next to Brooks Koepka.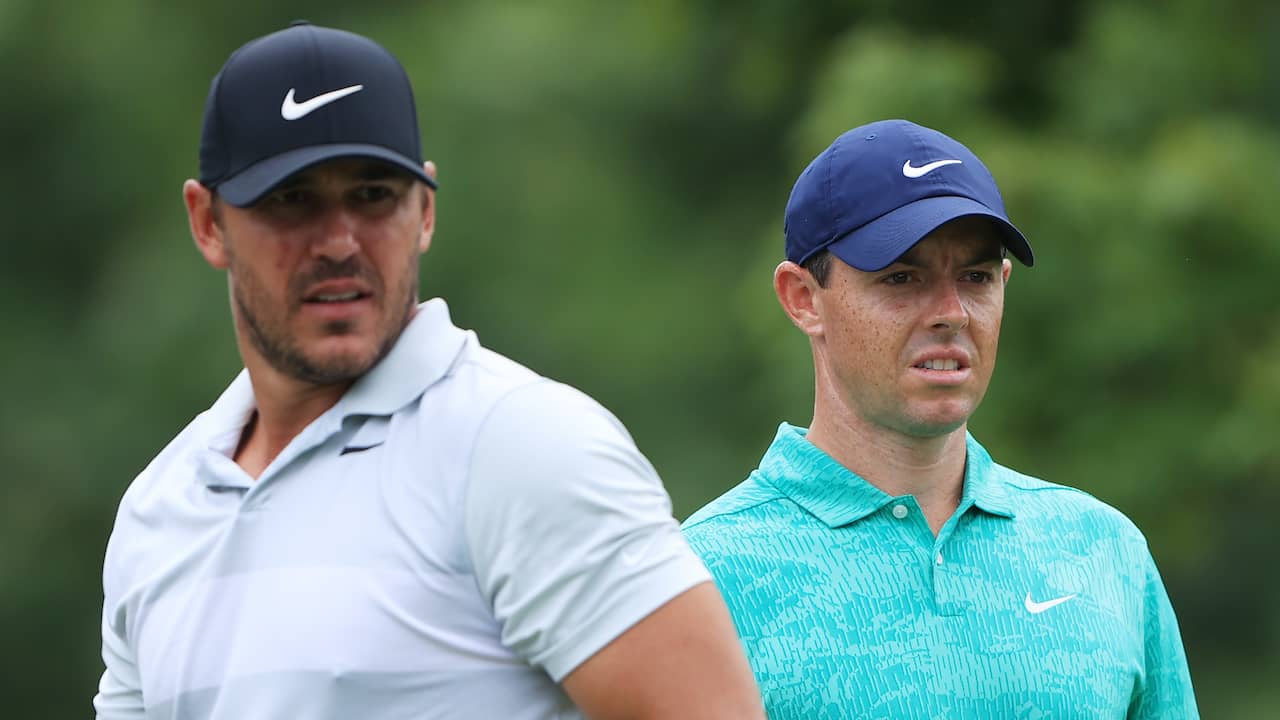 Rory McIlroy (right) next to Brooks Koepka.
Photo: Getty Images
---