House Targaryen's story gets a little closer with a brand new poster of House of the Dragon (2022), the prequel series to Game of Thrones (2011–2019). Coming August, the brand new spin-off will finally be available on HBO Max.
The new poster shows a young Rhaenyra (Milly Alcock) in front of her huge dragon Syrax. This is our first look at one of the fire eaters in the new series, set during a time when the Targaryens ruled Westeros with their dragons.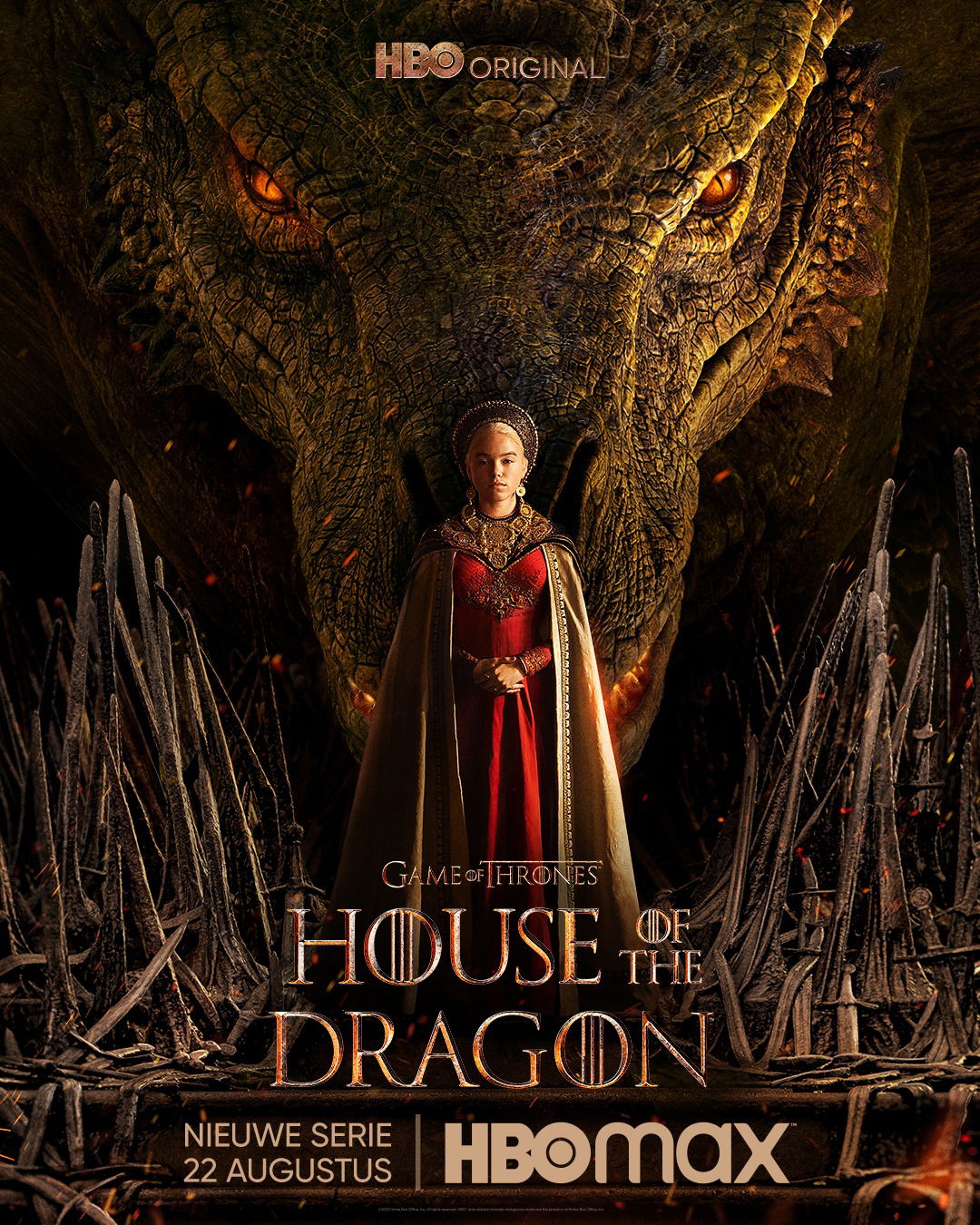 Image via HBO Max
The new series takes place about 200 years before the fall of the throne in Game of Thrones. Paddy Considine plays King Viserys Targaryen, Olivia Cooke stars as Alicent Hightower, Emma D'Arcy as Princess Rhaenyra Targaryen, Matt Smith as Prince Daemon Targaryen and Steve Toussaint as Lord Corlys Velaryon, also known as the Sea Snake.
House of the Dragon is from August 22 seen on HBO Max. For a complete overview of all the new movies and series coming soon to the streaming service, please visit our Coming Soon on HBO Max page or view the full range on HBO Max. House of the Dragon (2022)
Watch HBO Max • 'House of the Dragon' is a prequel series to 'Game of Thrones'. In the series, the Targaryen dynasty is at the height of its power, with more than 15 dragons under its control.
Image: Still 'House of the Dragon' via HBO Max
Text: HBO Max
---