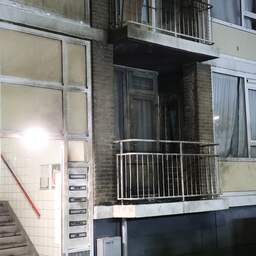 A fire broke out last night on a balcony of a porch flat at the Plantenoord in The Hague. According to bystanders, an object was thrown to the balcony prior to the incident. That would have exploded, after which the fire started.
The fire was quickly extinguished. Several people from the flat were examined by ambulance personnel for breathing problems and possible injuries.
After the fire service had checked all homes for the presence of carbon monoxide, the homes could be released again.
---