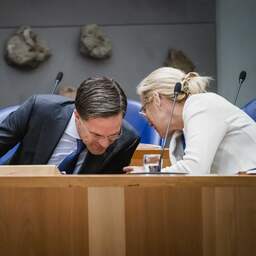 D66 fully supports the nitrogen plans of VVD minister Christianne van der Wal (Nature and Nitrogen). A motion to that effect was unanimously adopted by the D66 members at the party congress.
The parliamentary party is called on "to make every effort" so that the cabinet can implement the current plans, "even if there are provinces that do not cooperate", said petitioner Antoon Kanis, D66 States member in Gelderland.
Although the biggest task lies with livestock farming, other sectors must also contribute to nitrogen reduction, such as aviation and industry, D66 believes.
"We can't wait any longer to protect nature and build houses," Kanis explained. So far it has not been shown that innovation offers solace in solving nitrogen problems in livestock farming. In addition, a number of provincial administrators have already announced that they do not want to implement the plans (yet).
The parliamentary party of D66 must therefore "stay straight behind the plans of Minister Van der Wal", the States member called in his motion. The unanimous adoption of the motion led to applause among the D66 members.
D66 MP Tjeerd de Groot calls the adopted motion "a boost. We cannot afford to let nature deteriorate even further."
CDA turned against cabinet plans
The CDA, also a ruling party, turned against the cabinet's nitrogen plans on Tuesday. After these were presented on Friday last week, there was great commotion over the weekend.
Party chairman in the House of Representatives Pieter Heerma wants plans to be adjusted "in parts", he said this week. His party still wants to reduce nitrogen emissions, "but we do not want to destroy social cohesion in the rural area". Heerma wants to reduce nitrogen precipitation through "innovation", and is in talks with other sectors.
---