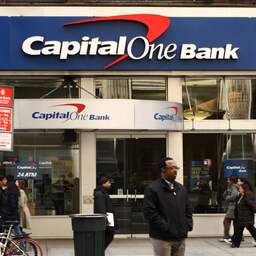 A former Amazon employee has been found guilty of a major hack that came to light in 2019. Paige Thompson, now 36, searched for misconfigured accounts of Amazon customers and gained access to more than 30 accounts. One of those accounts was from the bank Capital One. In this way, she looted the personal information of more than 100 million account holders.
Thompson stole data, but also used Amazon's servers to "mine" cryptocurrencies. On various Internet forums and in text messages, Thompson bragged about her actions. Those messages were all shown during her trial.
A jury in Seattle ruled that Thompson had violated an anti-hacking law. This law prohibits unauthorized access to a computer. "She wanted data, she wanted money and she wanted bragging rights," said Andrew Friedman, an assistant attorney during the trial. The jury found her not guilty of identity theft and access device fraud.
It is not yet clear how long Thompson will face in prison. A jury found her guilty and then a judge decides on the sentence. Thompson could be sentenced to up to 20 years in prison.
---