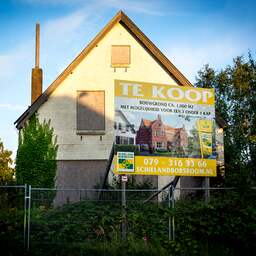 Mortgage interest rates rose on average by 0.3 percentage point on Friday. That is the strongest weekly increase since the financial crisis in 2008, De Hypotheekshop reported Friday. The major Dutch banks confirm to NU.nl that taking out a mortgage will become significantly more expensive.
No fewer than 25 mortgage lenders will increase their interest rates, according to De Hypotheekshop. This also concerns a number of banks, including ABN AMRO and all brands of de Volksbank. ING and Rabobank will raise an increase next week.
So on average this is an increase of 0.3 percentage point, but for some providers it is an increase of up to 0.7 percentage point. ABN AMRO informs NU.nl that the mortgage interest rate has been at 3.5 percent since Friday. That is 0.35 percentage point more than the old level dating from May.
At de Volksbank, an additional 0.5 percentage point is added to all mortgages. ING raises its interest rate by 0.4 percentage point on Tuesday.
The main reason for the sharp hikes is the decision by both the European Central Bank (ECB) and its US counterpart, the Federal Reserve, to raise key interest rates. They do this to bring inflation down, but such a measure also immediately makes borrowing more expensive for banks. As a result, they increase mortgage interest rates for consumers.
In September last year, the mortgage interest rate was at its lowest level ever, but since then mortgages have become significantly more expensive. This is partly because governments have borrowed a lot of money from the capital market to combat the corona pandemic. As a result, the demand for money increases and interest rates rise.
We do not have permission for the necessary cookies. Please accept the cookies to view this content.
---