A street in Washington has been renamed after the murdered Saudi journalist Jamal Khashoggi. It is part of New Hampshire Avenue, where the embassy of Saudi Arabia is located. That part is now called Jamal Khashoggi Way.
Washington unveiled the street sign on Wednesday. Many human rights activists were present. Khashoggi's fiancée in a speech criticized US President Joe Biden's intention to travel to Saudi Arabia and meet Crown Prince Mohammed Bin Salman.
"Oil and opportunism win over principles," Hatice Cengiz said. According to the CIA, the crown prince knew of the violent murder of Khashoggi in Istanbul in 2018. The journalist's body was sawed to pieces. The case caused a lot of commotion in the world. Bin Salman would even have approved the assassination.
Activists have long wanted a street to be named after Khashoggi. For years they have been putting up street signs with the journalist's name in Washington. Last year, the city council decided to rename the street near the embassy.
Cengiz thinks it's a nice gesture, but in the meantime warns Biden about Bin Salman. She wants the president to "at least ask where Jamal's body is".
Biden has not commented on that yet. He previously promised to treat Saudi Arabia and the crown prince as "outcasts", but this intended visit seems to have pushed him back. Oil seems to be the main reason. By pumping oil out of the ground, Saudi Arabia could help curb rising energy prices.
Khashoggi's fiancé is mad at Biden: 'Oil beats principles'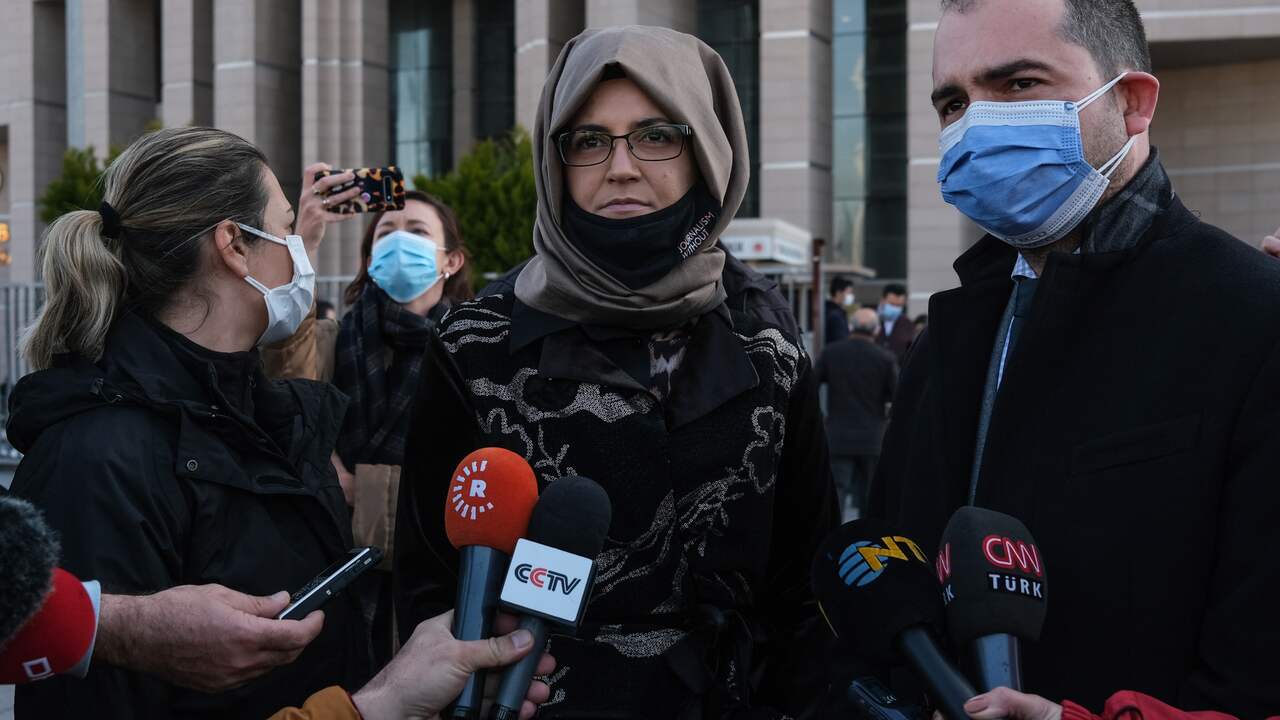 Khashoggi's fiancé is mad at Biden: 'Oil beats principles'
Photo: EPA
---