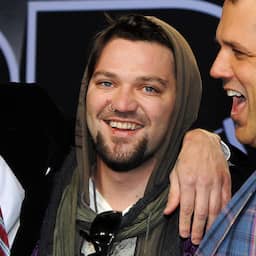 Bam Margera has been found again, reports TMZ† The Jackass star, who was reported missing when he failed to show up at an addiction clinic on Monday, was at a nearby hotel.
Police escorted him back to the clinic. Margera, known for the popular Jackass series, would not have resisted and voluntarily cooperated.
The 42-year-old actor had to be treated in a clinic in Florida since June 2021 for his addictions and psychological problems. He would now be dissatisfied with that clinic.
Margera was not allowed to leave the clinic on her own initiative. According to the manager, he had promised to move to another addiction clinic in the area, but he has not kept that promise.
In May, Margera broke his wrist and elbow in a fall while skateboarding. For fear of becoming addicted again, he refused painkillers. After that, he was angry with the addiction clinic because it wouldn't properly organize his rehabilitation.
The Jackass series, in which professional skateboarders performed stunts, among others, was broadcast on MTV between 2000 and 2002. After that, several films and spin-offs such as Viva La Bam and Wildboyz appeared.
---