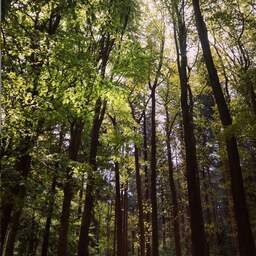 For the first time in thirty years, the municipality will plant trees on a large scale in the WH Vliegenbos in Noord. The forest expansion will be in the still park-like part of the forest near Meeuwenlaan.
The greening is the result of a collaboration between the city district council and the WH Vliegenbos foundation. According to the foundation, the expansion is in line with the 'widely supported need' for urban nature. Moreover, according to the foundation, more nature is needed in the area due to the arrival of thousands of new homes in the nearby Hamerkwartier.
Due to the expansion, less recreation can be done in the forest, but according to the foundation, enthusiasts can move to the Noorderpark for this. "That park has become a kind of living room for the neighborhood. This means that the Vliegenbos can be a forest, even more than it was, with a real nature function."
An information meeting will soon be held at which local residents and visitors can exchange ideas about the expansion. In anticipation of the planting of the trees, the banks in that part of the forest are being tackled. 1500 square meters of asphalt in the forest will also be replaced by sustainable sand-lime brick.
---