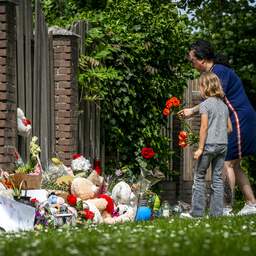 Donny M., the 22-year-old man suspected of the murder of nine-year-old Gino, was convicted in 2015 of attempted manslaughter. In April of that year he had thrown a paving stone from a viaduct in Sittard.
The stone landed right in front of the vehicle of a passing motorist, the court reported on Wednesday after reporting from The Limburger†
The Public Prosecution Service (OM) demanded 180 hours of community service, 100 of which were conditional. The court ruled mildly, because M. had no criminal record at the time, expressed regret and would have been less accountable.
A psychologist considered the boy to be mentally retarded. He would also have impulse problems. He diagnosed the boy with an autism spectrum and an attention deficit disorder. According to the psychologist, M. would be very vulnerable and not easy to learn. Throwing the stone could only be credited to him reduced. The court accepted that advice.
M. 'very dependent on guidance and supervision'
"He is very dependent on guidance and supervision and can act impulsively at times when this guidance is not available. It is very likely that the suspect's disorder determined his choices at the time of the crimes committed," according to the court, who boy was sentenced to 100 hours of community service, 50 of which was suspended, with a two-year probationary period.
That probation period was still in effect when the boy committed another offense two years later. On June 28, 2017, he assaulted two children, ages ten and seven, and abused one of them. Phil Boonen, the lawyer for one of the victims, recently announced this.
For those criminal offenses, the court sentenced M. in 2017 to almost five months in juvenile detention and clinical treatment at an institution in Eindhoven for mental health care for young people up to the age of 23. He was also placed in a juvenile detention center for three years.
M. was also caught in 2015 in possession of a flashlight in the shape of a life preserver. He was not convicted for that. The court believed his story that he was unaware that the flashlight could also be used as a weapon.
---