Olympic triathlon champion Kristian Blummenfelt broke a magical line on Sunday by completing an Ironman in less than seven hours. In the women's race, Katrina Matthews set a milestone at Germany's Lausitzring by diving under eight hours.
It took 28-year-old Blumenfelt 6 hours, 44 minutes and 25 seconds to swim 3.8 kilometers, cycle 180 kilometers and run a marathon (42.195 kilometers).
With that, the Norwegian dipped below his own record time of 7:21.12, which he set last November in Mexico during his first Ironman, the long distance in the triathlon.
The Sub7Sub8 event in Germany on Sunday was specifically designed to deliver record times. Blumenfelt received support from several hares (one swimmer, eight cyclists and one runner) and all kinds of technical aids on and around the car circuit of the Lausitzring.
As a result, Blumenfelt's time will not officially go into the books as a world record. The Scandinavian's attempt can be compared to the INEOS 1:59 Challenge of Eliud Kipchoge, who in 2019 became the first athlete to complete a marathon in less than two hours in Vienna.
"This was so tough. But it worked after two years of planning," said Blumenfelt, who was slightly behind schedule after the swim (48.21 minutes). When cycling (3:24.22 hours, good for an average speed of 52.8 kilometers per hour) he was more than 24 minutes faster than expected and due to a marathon in 2.:30:50 hours he stayed well under seven hours.
Kristian Blummenfelt became Olympic champion for the first time in Tokyo last year.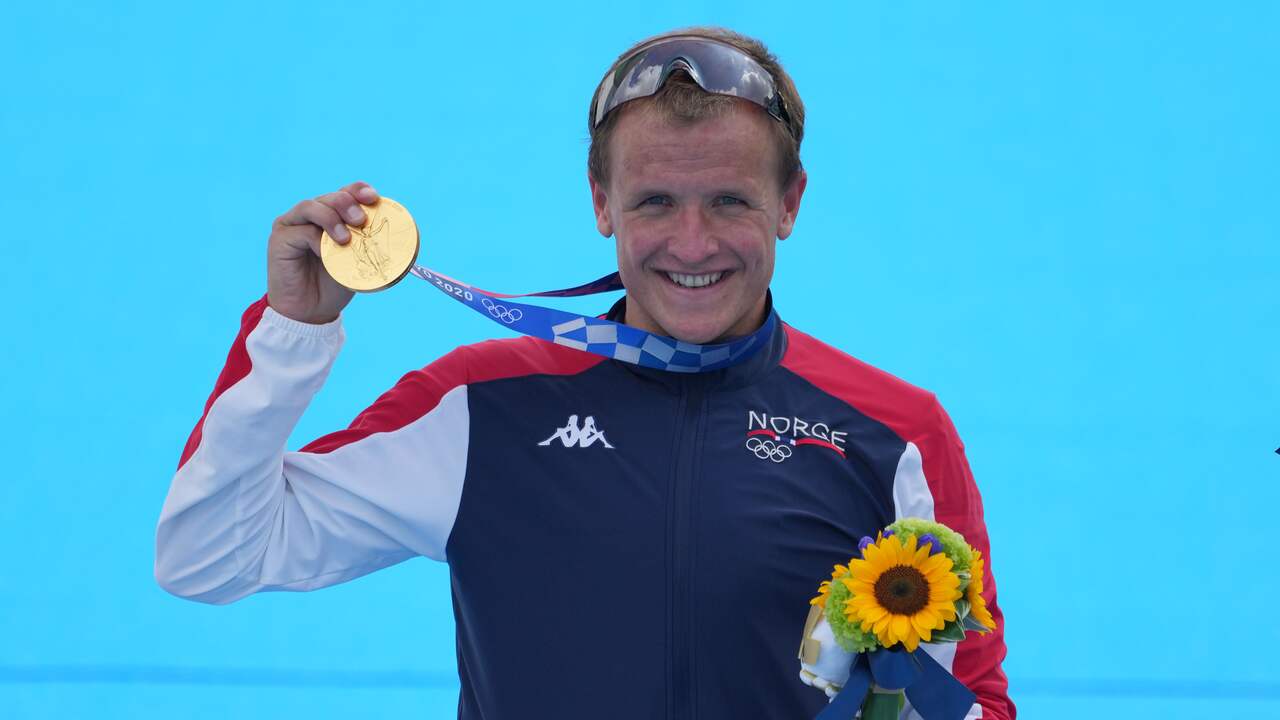 Kristian Blummenfelt became Olympic champion for the first time in Tokyo last year.
Photo: Pro Shots
Matthews also dives below the limit
In the women's race, Matthews succeeded in diving below the eight hour mark. The 31-year-old British needed 7 hours, 31 minutes and 54 seconds for the Ironman.
With that she was just a bit faster than Nicola Spirig. The 2012 Olympic champion was in the lead for a while, but was again overtaken by Matthews. The Swiss came to an end time of 7:34.19 hours.
"I had the best team," said Matthews. "My hares gave everything. I asked them all the time to hold back, but they did an excellent job."
---