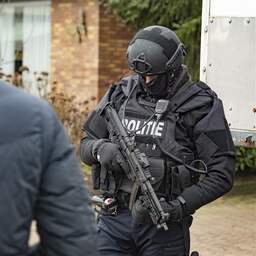 The police arrested a 41-year-old man in Tilburg on Saturday afternoon who allegedly stabbed a local resident of Mascagnistraat. The victim tried to defend himself and suffered a cut.
According to police, the suspect withdrew to a residence and did not respond to calls from officers to come out. An arrest team and negotiator were then brought to Mascagnistraat around 1 p.m. The suspect himself came out as reinforcements arrived.
The man was subsequently arrested. He is charged with attempted murder, aggravated assault and vandalism. It is unknown what exactly happened and what the man stabbed with.
---