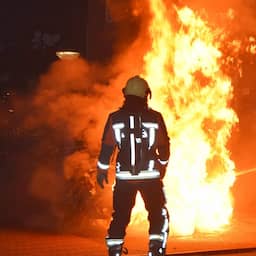 At primary school St. Antonius Abt on the Maasstraat in Eindhoven, a fire caused major damage on Friday night. The fire brigade extinguished the fire with several vehicles. The fire spread to several rooms, the fire service said. No injuries were reported in the fire.
The fire started around 00:25, after which the fire quickly spread. Flames shot out of the windows as firefighters began to put out the fire. The fire was brought under control around 2 a.m. The fire caused extensive damage to the school. Windows are shattered and there is smoke and water damage.
The aim of the fire brigade was to prevent expansion to even more rooms. As a result, a large part of the building was spared damage. A fire chief says that the school building is old, but that no asbestos was likely released.
---