Casper Ruud has qualified for the final of Roland Garros on Friday. The Norwegian was too strong for Marin Cilic in the semi-final. The party was briefly interrupted over an activist who chained himself to the net.
23-year-old Ruud defeated Cilic, ten years his senior, in four sets: 3-6, 6-4, 6-2 and 6-2. He decided the match on the clay in Paris after almost three hours.
The match was temporarily stopped in the third set by a spectator who had tied himself to the net. The game was resumed after a short interruption.
For Ruud it is his first Grand Slam final in his career. The number eight in the world has never progressed beyond the fourth round at a Grand Slam.
In the final, Ruud will face Rafael Nadal. The Spaniard reached the final battle earlier in the day due to a painful retirement from Alexander Zverev.
In the third set, a spectator tied himself to the net.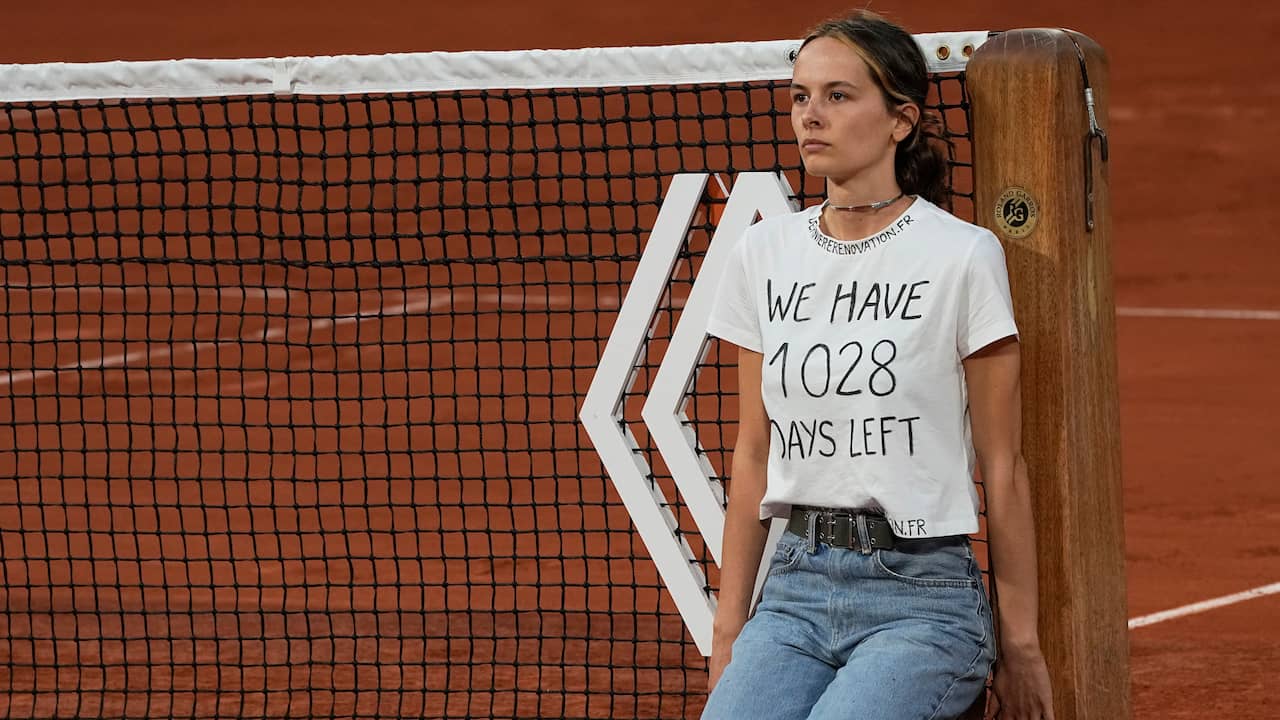 In the third set, a spectator tied himself to the net.
Photo: AP
Spectator chains himself to net
On the Court Philippe-Chatrier, Ruud and Cilic were initially evenly matched and both won a set. In the third company, the Norwegian ran out to 4-0 via two breaks.
Moments later, his advance was temporarily halted by a spectator. A woman entered the clay court of Court Philippe-Chatrier and quickly attached herself to the net.
The match was immediately stopped and both tennis players went inside. After a few minutes it was time to play again. The woman, who wanted to warn about the consequences of climate change with her action, was removed from the playing field by security.
Even after the resumption, Ruud was clearly the strongest. He awarded Cilic a total of three more games and finished the job on his first match point.
---