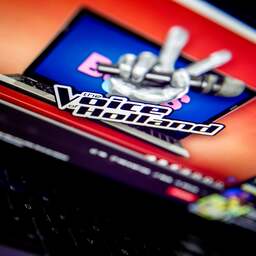 The Van Doorne SpeakUp-line, the channel where people can report transgressive behavior to The Voice of Holland, will be closed on 15 June. The investigation is entering "a new phase", which is why the reporting platform is going offline, reports Van Doorne, the law firm that is leading the investigation into the abuses.
People can anonymously report abuses to the RTL program via the platform. The law firm is investigating these reports on behalf of The Voice producer ITV. People who have previously reported can log in to the platform for another four weeks to answer any follow-up questions from the investigation team.
Van Doorne encourages "everyone who believes to have been the victim of – or to have witnessed – criminal acts" to contact the police. "Van Doorne and the Public Prosecution Service each investigate independently, but agreements have been made about the various investigations and there are regular constructive consultations with each other. Van Doorne is in constant contact with the Public Prosecution Service and the police, so that the criminal investigation is not initiated. is undermined."
The abuses at The Voice of Holland came to light in January thanks to the BOOS program. Several women shared their stories about sexually transgressive behavior behind the scenes. Dozens of women talked about their experiences with band leader Jeroen Rietbergen, coaches Ali B and Marco Borsato and a director. Several other reports and reports to the police followed as a result of the broadcast.
Rietbergen laid down his work. He admitted to having had "sexual relationships" with women involved in the program. The investigation also looks at program employees who were aware of the abuses. The broadcasts of The Voice of Holland have been suspended for the time being.
---