Bad news for fans of Glee (2009–2015): The series has surfaced on Netflix's removal list. At the end of the month, the six-time Emmy winner will no longer be seen on the streaming service. If you haven't finished the episodes yet, you have to act fast.
Glee is set in a fictional school where a group of young people start a choir. With their musical talents they fight against the prejudices of their fellow students and teachers and work their way through high school.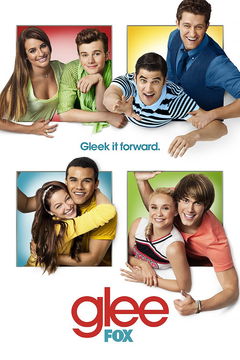 6.8 Watch on Netflix • The series 'Glee' revolves around a group of young people who, led by their teacher, start a choir at their school the fictional William McKinley High School in Lima, Ohio.
The series has six seasons and ran from 2009 to 2015. After that, however, disaster struck for a number of cast members. Mark Salling committed suicide, Cory Monteith died of an overdose and Naja Rivera died in 2020 when she tried to save her son during a boat trip.
on June 29 the series disappears from Netflix. If you have not yet finished all 121 episodes, you can still go to Disney +. Glee will remain there for the time being on the streaming service.
Image: Still 'Glee' via TMDb
Text: unogs.com
---