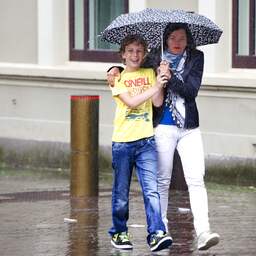 This Saturday will have sunny spells, but more cumulus clouds will appear as the day progresses. A few showers may fall in the north and east.
It doesn't get too hot. On the Wadden it will be a maximum of 13 to 14 degrees and more inland the temperature is 16 to 18 degrees.
Due to the moderate north-westerly wind, the perceived temperature is a tad lower. In the open areas there is wind force 5 and at sea the wind can develop to force 6.
---