Max Verstappen knows what to do after his disappointing qualifying for the Monaco Grand Prix. If the Red Bull driver wants to be able to do something in the race, it must rain on Sunday.
"That is actually the only option to be able to do something tomorrow", Verstappen looked ahead at the race on Saturday afternoon. "Normally I can't do much from fourth place."
According to the Limburger, it is also difficult for the drivers to follow each other in the streets of Monte Carlo with the new cars. "And everything in the car gets too hot quickly."
Verstappen had no illusion that he could keep Charles Leclerc from pole position, but second place was realistic. "We were working towards that throughout qualifying. And on that final lap I was on my way too, with a fast first sector. I went well through turns five, six and seven, but then suddenly there were two cars in front of me. nose. That was a shame."
'Was faster on the road than Pérez and Sainz'
Those two cars belonged to Sergio Pérez and Carlos Sainz, who will start third and second respectively on Sunday. Verstappen's teammate spun in the Portier corner. Sainz couldn't avoid the Mexican anymore and slammed into him.
"I was on the road faster than those two," said Verstappen. "And I didn't have to bridge a big gap either. But yes, that is part of the chaos here in Monaco. I did curse for a while, because it just sucked."
It was a déjà vu moment for Verstappen. Last year, Leclerc crashed in his final attempt, while already holding pole. The Dutchman was therefore unable to complete his round. Now roughly the same happened and Verstappen was the child of the bill again.
"It is irritating that the person who puts his car in the wall, even though he is now my teammate, is not bothered by it," Verstappen complained. According to the Dutchman, it can also encourage intent. "As a driver, you might think if you have a good first run: you know what, I'll block and put it tactically in the wall. That's something we've been talking about for a while."
Verstappen did not get tires up to temperature
The fact that Verstappen posed no threat to Leclerc was easily explained by the reigning world champion. "I didn't get the temperature in the tires over one lap, although it went better in that last attempt due to a double outlap."
The Red Bull Racing driver always lacked grip at the front. "And especially here in Monaco it is very important that the car turns quickly. Mine didn't and then you lose time. I didn't have a good balance in the car at all, so you can't attack the corners."
Max Verstappen during qualifying in Monaco.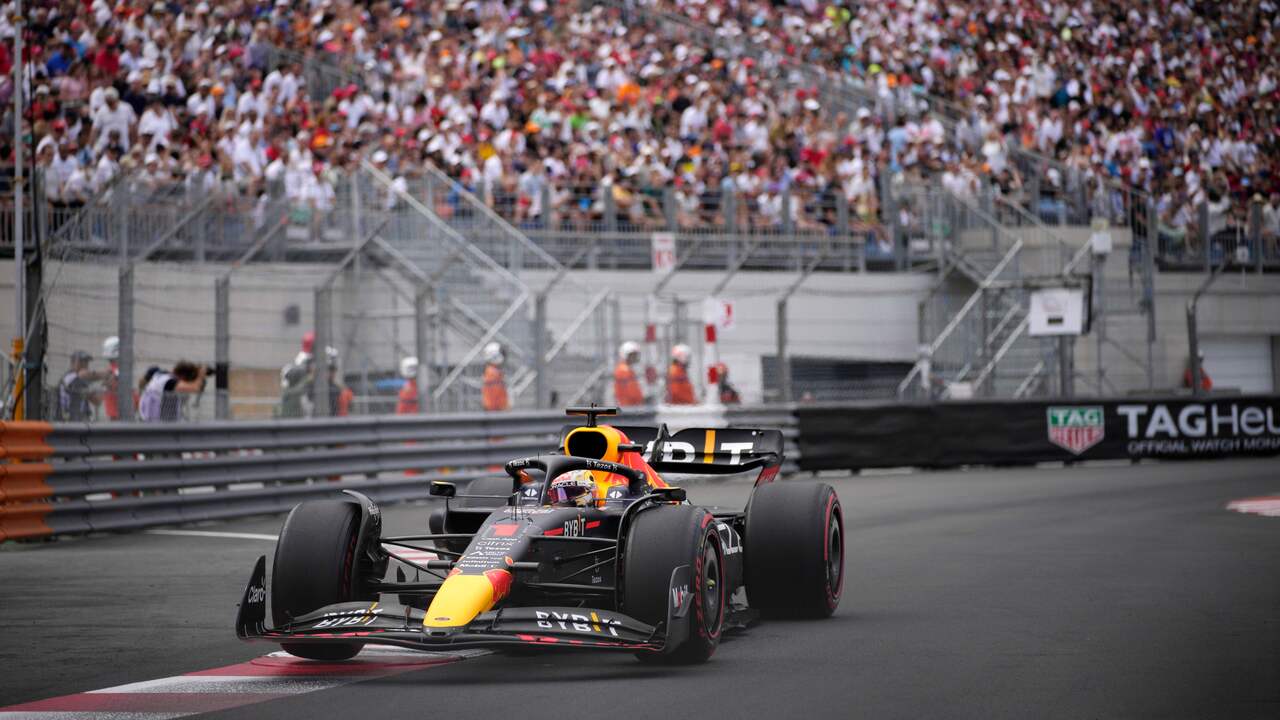 Max Verstappen during qualifying in Monaco.
Photo: AP
"Pérez has the balance he wants"
Teammate Pérez therefore had the upper hand over Verstappen all day. "He was clearly more comfortable in his own skin. He has the balance he wants. He likes to drive with a little more understeer. But I want the front to steer very strongly."
In the final training earlier in the day, Red Bull seemed to be mixing with the Ferraris. Especially for Pérez and Leclerc it was always a matter of changing at the top of the times list in that session. But according to Verstappen, that training gave a bit of a distorted picture.
"If you looked at Ferrari's onboards, you could see that they still had some margin. So they were not yet at the limit, so I understand that step they could still take," the World Cup leader analyzed his competitors . "And also if you look at how that car has been sending in all year, it was expected that they would go well here. So that's not worrying."
The Monaco Grand Prix starts on Sunday at 3 p.m.
---