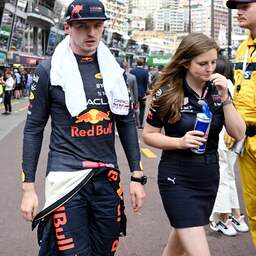 Max Verstappen was disappointed with his fourth place in qualifying for the Monaco Grand Prix afterwards. The Dutchman was still working on improving the time in the final phase, but he was unable to finish his round due to a red flag.
"This was a shame, but it was a difficult weekend for me anyway," 24-year-old Verstappen told Viaplay. "My last lap was a bit better, but it still wouldn't be good enough for pole. Charles has been fast all weekend, but I would have finished higher than fourth."
Charles Leclerc topped every qualifying session and, like Verstappen, was also improving time when the session was halted by a crash of Serigo Pérez (third) and Carlos Sainz (second).
"It is of course very unfortunate and frustrating that something like this happens, but it is what it is. I had a lot of problems with understeer, that does not help in Monaco where you have to turn the car quickly. We'll see tomorrow. Who knows. it can still be chaos in the rain."
The Monaco Grand Prix starts on Sunday at 3 p.m.
---