Going in Style (2017), the crime comedy from director Zach Braff, premieres today on HBO Max. The film revolves around three old friends who suddenly run out of money and make a drastic decision to pay their bills.
Willie, Joe and Al find themselves in serious trouble when the pension fund receives less and less money due to a crisis. Their bills are not getting any lower. Desperate as they are, they make a drastic decision. They stray from the right path and decide to rob the bank that caused the crisis.
The three lead roles are played by Morgan Freeman, Michael Caine and Alan Arkin. In addition, Joey King, Matt Dillon, Maria Dizzia and Christopher Lloyd also star in Zach Braff's film. Braff based his Going in Style on a screenplay by Theodore Melfi, Edward Cannon and Martin Brest.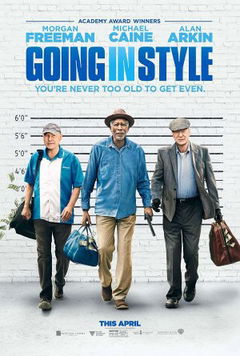 6.6 Watch HBO Max • When the pension fund of old friends Willie, Joe and Al shuts down due to a crisis, they decide for the first time in their lives to get off the right track.
Going in Style is now on HBO Max. The crime comedy can also be viewed via Pathé Thuis. The full range of HBO Max can be found here.
Image: Still 'Going in Style' via TMDb
---