Once a day, NU.nl gives you an overview of the situation in Ukraine. This time: Russian troops are slowly gaining ground in Ukraine. The US may also send advanced missile systems to the country.
The territorial gains are mainly made in the Luhansk region. About 95 percent of that area is now in Russian hands, reports the Institute for the Study of War (ISW). More than 1,500 people have been killed in the fighting in the city of Severodonetsk.
The 1,500 people who have died in hard-fought Severodonetsk since the start of the war are both fallen soldiers and civilian victims, according to the local government.
According to the ISW, the Russians will continue to attack the city for the time being. Severodonetsk is currently surrounded by the Russian army. The two main highways appear to be targeted. The city may soon be stormed.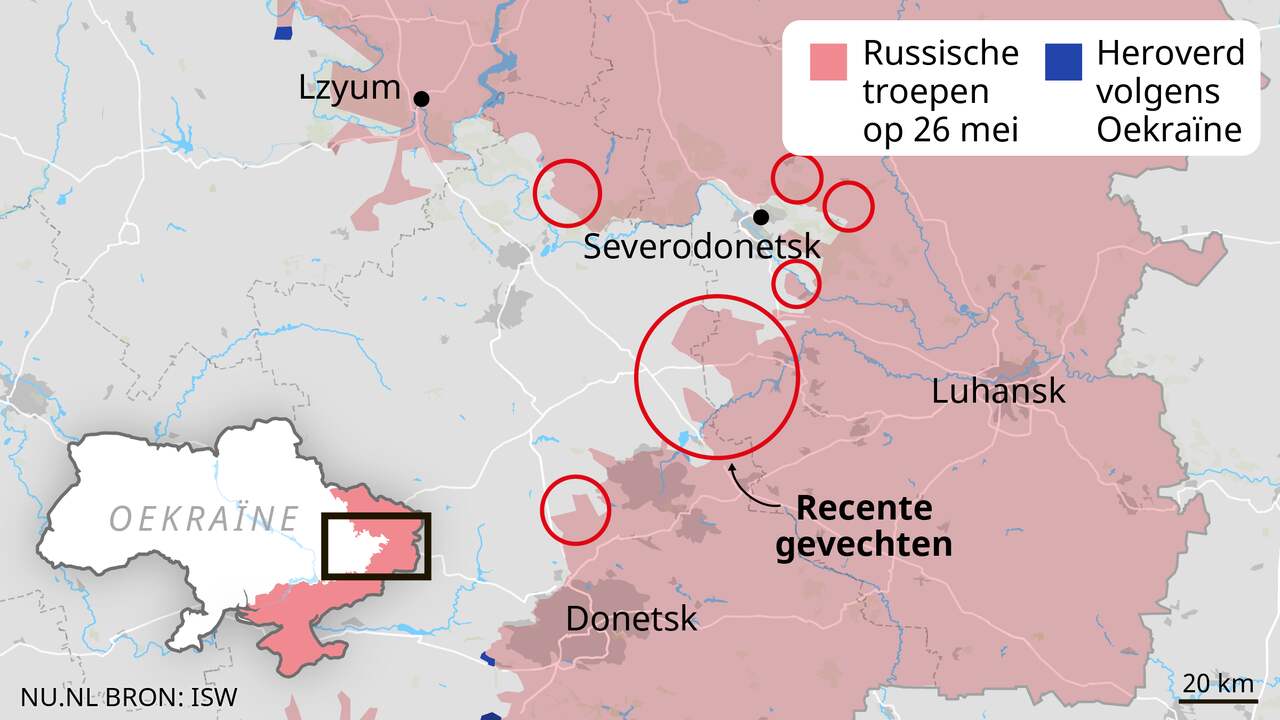 US may still send advanced missile systems
The United States may want to supply advanced missile systems to Ukraine, reports CNN based on government sources. The decision may be announced as early as next week, as part of a larger aid package.
The state-of-the-art mobile artillery systems can fire multiple missiles simultaneously and, depending on the ammunition, have a range of up to hundreds of kilometers, a much greater distance than the weapons currently available to the Ukrainian army.
Ukraine has been asking for such weapons for a long time, because they can be decisive in the fight against Russia. The US has resisted that until now. This kind of weaponry would make it easier for Ukraine to attack targets in Russia, which could provoke Russian reprisals against the US.
UN has more than 4,000 civilian deaths
At least 4,031 civilians have died since the start of the war in Ukraine, the United Nations human rights office reported Friday. The actual number is probably much higher. Many affected areas are inaccessible and sometimes it takes a long time to officially confirm a death.
According to Ukraine, there have been many more civilian casualties. Tens of thousands of civilians have died in the Russian-devastated port city of Mariupol alone, according to local authorities.
2.9 million Ukrainians moved further into Europe
Of the more than 6.6 million Ukrainians who have fled the country because of the war, 2.9 million have traveled from a neighboring country to another European country. A spokeswoman for the UN refugee agency UNHCR announced that number on Friday.
Poland is Ukraine's main neighbor to which people have fled. At the beginning of March 100,000 refugees a day arrived there. That number dropped to about 20,000 in May. Most Ukrainians who moved further into Europe went to Germany, the Czech Republic and Italy.
Ukrainian refugees in a reception center in Romania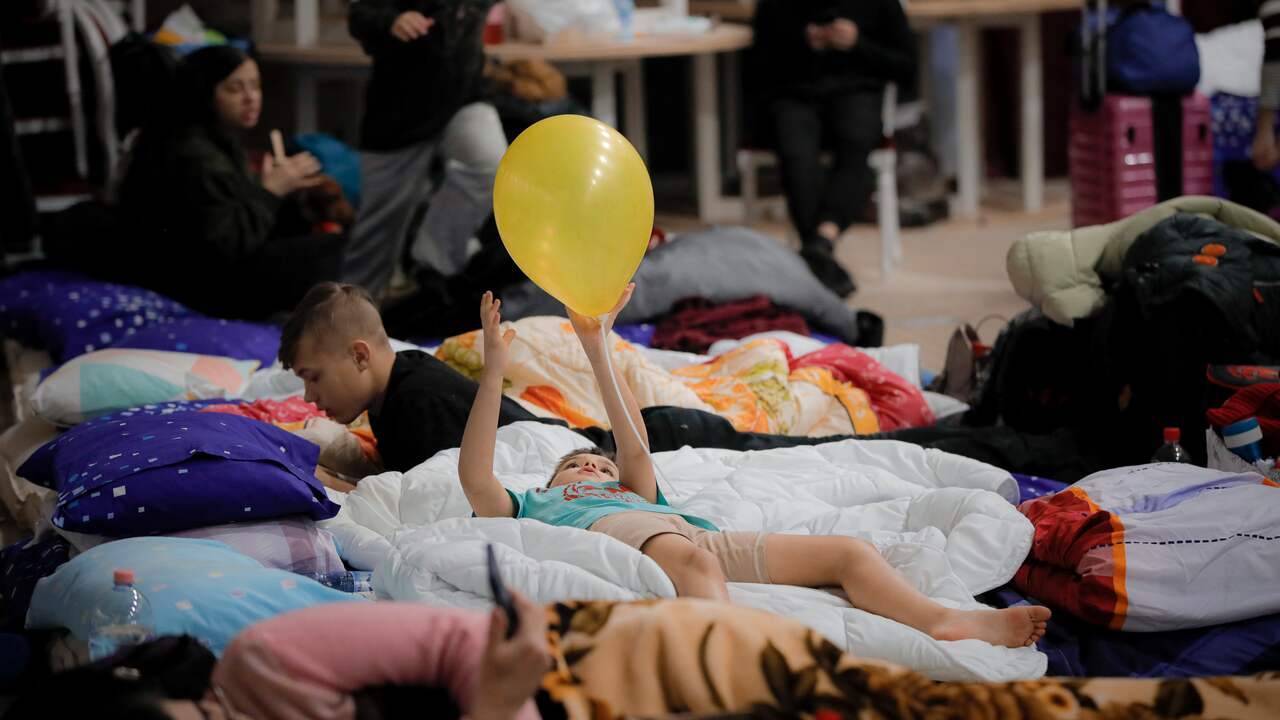 Ukrainian refugees in a reception center in Romania
Photo: AP
---