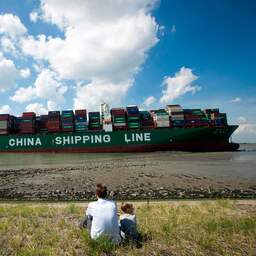 At the end of June, the GGD Zeeland expects advice on a population screening in response to the PFAS pollution of the Western Scheldt and the Ghent-Terneuzen Canal.
The municipalities around the Western Scheldt have been pressing for months for an investigation into the PFAS levels, as has been done around the 3M factory in Zwijndrecht and the Antwerp left bank. The GGD Zeeland showed understanding for this wish, but wanted to await the outcome of investigations by the RIVM. With this data, a possible investigation can be made more targeted.
"We understand that there are concerns about health risks, both before and after the results of the food safety research become known," responds Joke Gaemers, director of Public Health & Safety GGD Zeeland. "Now that these results are also known, the expert team will issue an advice on which follow-up steps or investigations are necessary for Zeeland. The advice on a possible population screening is expected to be ready at the end of June."
If a regional GGD has questions about the possible performance of a population screening, they can request advice from the Center for Health and the Environment of the RIVM. Depending on the subject, they then form a national expert team. That team consists of experts in various fields, also from outside RIVM.
---