Several clubs have reported to FC Barcelona for Frenkie de Jong, but according to chairman Joan Laporta, the 25-year-old Dutchman will also play in Camp Nou next season.
"Frenkie is a highly sought after player in the transfer market and we have received several offers for him, but we think he should stay at Barcelona," Laporta said in an interview with the Catalan newspaper on Wednesday. L'Esportiu†
Barcelona had a disappointing season with a second place in La Liga at no fewer than thirteen points from arch-rival Real Madrid and an early elimination from the Champions League. The Catalans therefore want to strengthen themselves this summer, but due to the financial problems they cannot spend much money.
The sale of players could free up more space and the name of De Jong is often mentioned in Spanish media in that regard. The midfielder is still in Barcelona until mid-2026 and can generate a high transfer fee.
Laporta acknowledges that 'Barça' faces difficult decisions. "We have a very high payroll and maybe because of that we have to take risks and take more drastic measures. At the moment everything is still open, but it is clear that there are also plenty of players we want to keep. Frenkie is such a player with a lot of quality, which also knows our system."
Barcelona coach Xavi also called De Jong "a great player" last week. "He can help us very well. There is also a financial aspect, but I don't really feel the need to talk about that now," said the Spanish coach.
Barcelona president Joan Laporta does not seem to want to lose Frenkie de Jong.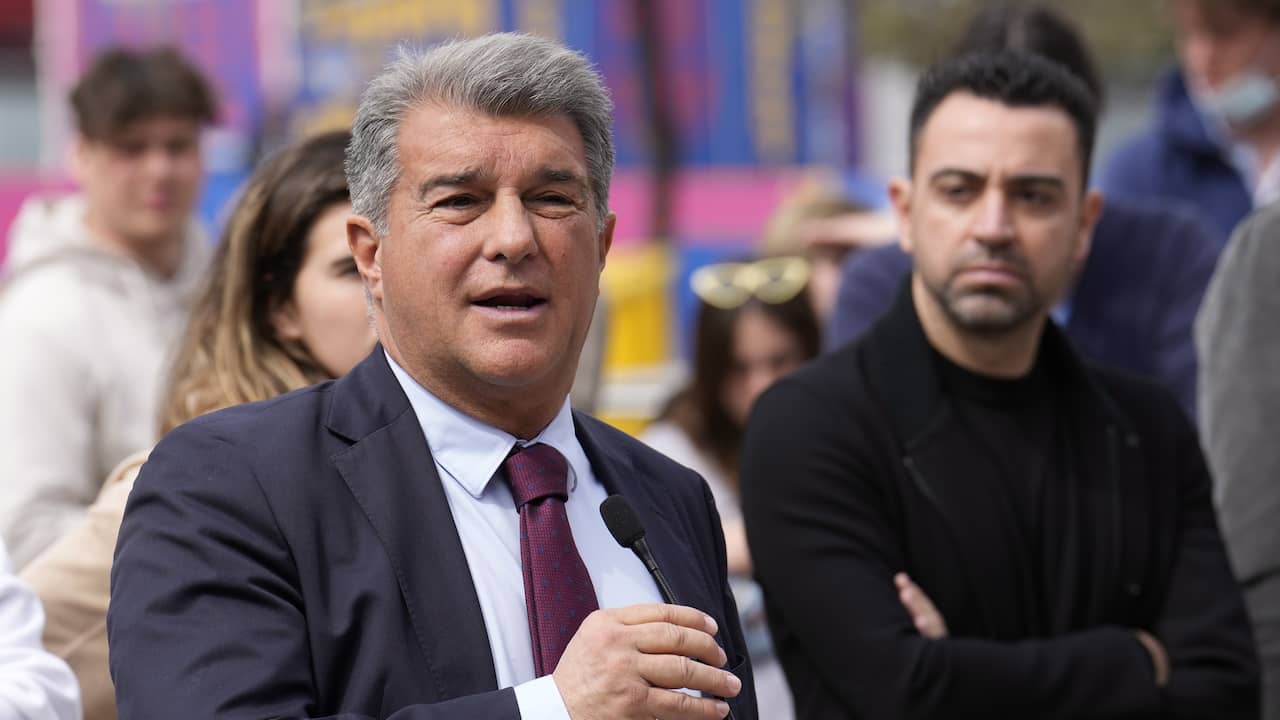 Barcelona president Joan Laporta does not seem to want to lose Frenkie de Jong.
Photo: ANP
---