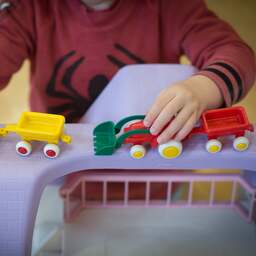 The Senate is against an initiative proposal by D66 to give childcare centers the right to refuse children who have not been vaccinated against childhood diseases. Only D66 voted in favor of its own proposal, which had been adopted by a large majority in the House of Representatives before the corona pandemic.
With the bill, D66 wanted to make childcare centers safer. The Senate is now against it, because the corona jab would also fall under the amendment of the law. The proposal could therefore lead to a distinction in childcare between children who have and children who have not been vaccinated against corona.
The initiators Paul van Meenen and Rens Raemakers wanted to fix the initiative proposal with a so-called novella. This is a way to improve or supplement the content of the proposal. The House of Representatives must first pronounce itself on this issue before the Senate considers it again.
The vote in the senate was therefore postponed for several weeks, but D66 needed more time. It did not work. The VVD, among others, was forced to vote against the proposed amendment to the law, the liberals said prior to the vote. Fraction-Nanninga regretted that there was no opportunity to develop the novella. Corona has "run into the wheels" of the initiative, Senator Martin van Rooijen of 50PLUS summed up the opposition.
'Law is never intended to make corona vaccinations mandatory'
Van Meenen is disappointed now that the proposal is in the wastepaper basket. "I have indicated that I acknowledge the objections and want to amend the law, but I did not get that chance. The law is never intended to make corona vaccinations mandatory. The law is intended to protect children and offer parents security."
The D66 member is concerned because "outbreaks of highly contagious and dangerous diseases such as measles are still lurking due to the declining vaccination rate". He is still thinking about a sequel.
Industry associations agree with the bill
The Branch Association for Social Childcare (BMK) agreed with the intention of the bill, because it enabled parents "to choose a childcare center that protects as much as possible and is as safe as possible".
According to BMK, the vaccination issue affects society as a whole. "Children play and move everywhere: at swimming lessons, in the sandbox and not just in childcare. And pedagogical professionals also move in an environment with other people."
Chairman Gjalt Jellesma of the Interest Association of Parents in Childcare (BOinK) is not in favor of compulsory vaccination against, for example, measles, but believes that parents have the right to know whether children are staying in childcare who have not been vaccinated. A parent's right not to have their child vaccinated does not trump another parent's right to know their child is safe, he says.
If privacy legislation prevents clarity from being provided about the presence of unvaccinated children in shelters, the House should look into this.
---