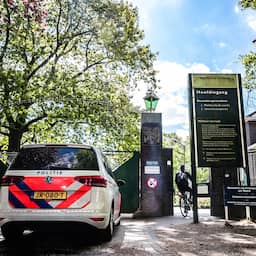 Municipalities can again receive money from the government to take measures against the nuisance that asylum seekers may cause. State Secretary Eric van der Burg (Asylum) has reserved a total of 1.25 million euros for 2022 and part of 2023, he announced on Tuesday. In 2020 and 2021, municipalities could already apply for extra money for this.
In some municipalities where asylum seekers are received, a small group causes nuisance. This concerns, for example, shoplifting, vandalism, intimidation or threats.
Every municipality has to deal with different forms, says Van der Burg. According to him, customization is needed to be able to tackle this properly.
The financial arrangement depends on the number of childcare places in that municipality. In order to be eligible for the money, municipalities must submit an action plan. The budget that a municipality can apply for varies from 50,000 to 150,000 euros.
CCTV and security guards
Municipalities can use the money, for example, to set up camera surveillance or to hire guards, a spokesperson for the Ministry of Justice and Security reported to NU.nl.
In 2020, for example, boas were introduced in Grave, Boxmeer and Nijmegen to combat bicycle theft, fare evasion and aggression in public transport. In Oisterwijk, camera surveillance was set up around the asylum seekers' center.
Nuisance caused by asylum seekers, often people from so-called safe countries who hardly stand a chance of obtaining a residence permit, has been known for years. The police, the Public Prosecution Service and the Central Agency for the Reception of Asylum Seekers have already taken national measures to curb this problem.
The government is afraid that the nuisance will undermine support for the reception of asylum seekers.
---