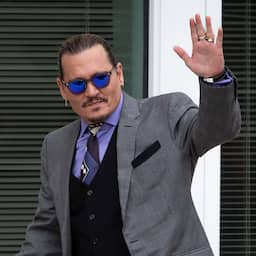 A judge in the US state of Virginia rejected a request from Johnny Depp on Tuesday. The actor wanted a counterclaim from his ex Amber Heard to be rejected. The judge ruled that this issue will also have to be decided by the jury.
Heard and Depp have been facing each other in court for weeks. The actor accuses his ex of libel because of a piece she submitted about domestic violence in The Washington Post. He demands 50 million dollars (more than 46 million euros) from her, she has subsequently sued him for about 93 million euros.
Heard argues that Depp's lawyer damaged her career when he accused the 36-year-old actress of concocting a "hoax". "Mr. Depp is an abuser who abused Mrs. Heard," Heard's lawyer said. "She didn't make up a hoax."
Depp's attorneys filed a motion against Heard and her team's claims, but it was rejected by the judge.
---