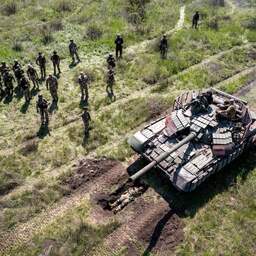 YouTube has so far taken down more than 9,000 channels and 70,000 videos about the war in Ukraine for violating the platform's rules. Among other things, videos were removed that described the war as a 'mission of freedom', writes The Guardian†
No details have been released about the cleanup. It is clear, however, that one of the channels had ties to pro-Kremlin journalist Vladimir Solovyov. Channels of the Russian Ministries of Defense and Foreign Affairs were also temporarily suspended. "Much of the narrative comes from the Russian government or people speaking on behalf of the Russian government," said YouTube chief Neal Mohan.
YouTube says it has a policy for major, violent events. "That also applies to the denial of events like that in Ukraine," Mohan said. "We have therefore used the policy to take action."
The YouTube chief says videos about the war have been viewed 40 million times in Ukraine alone. According to him, the platform tries to ensure that people who search for information actually see correct information.
---