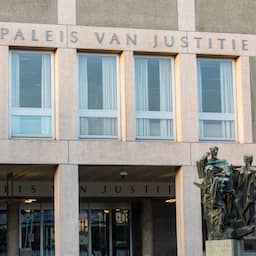 Two men from Grave and Zutphen who are suspected of sexually exploiting two underage girls remain in pre-trial detention. A request by one of the lawyers to suspend the pre-trial detention of a 21-year-old was wrecked at the court in Arnhem on Monday.
The other lawyer didn't even try to have his 30-year-old client's pre-trial detention suspended, given the negative advice that was out there.
In addition, the suspicion against that thirty-year-old was aggravated on Monday: he was first suspected of only exploiting and withdrawing from custody of a sixteen-year-old girl, now the suspicion was added that he was also involved in the exploitation of the other victim. , which was already on the co-defendant's list.
Six cities
The girls had, it is suspected, to play the whore in November last year in Arnhem, Eerbeek, Lelystad, Amsterdam, Purmerend and Maassluis. Witnesses have yet to be heard. This concerns men who came forward in telephone conversations that were made or in telephone messages that were sent.
In addition, the youngest suspect just got a new lawyer. He and the other lawyer are given another month for new research wishes. The hearing of the witnesses can, if all goes well, take place in July.
The substantive treatment of the lawsuit will then follow in August, or a new pro forma hearing.
---