The World Economic Forum (WEF) kicks off on Sunday in Davos, Switzerland. For the first time in two years, world leaders, businessmen and opinion makers will once again physically meet to discuss the political and economic course. With about 2,500 mostly very wealthy participants, it is a very exclusive meeting club, which has resulted in criticism and suspicion.
Founded in 1971, the WEF claims to be an independent international organization that brings people together who can make a difference. It is also a club where people from politics, business and the cultural sector come together, as long as they are enterprising.
That does not mean that you just enter. Membership options are limited to the one thousand largest companies in the world. The annual membership costs can amount to about 500,000 euros.
How the WEF sees the role of these companies is described in the most recent WEF manifesto from 2020. In a nutshell, the organization wants companies to pay taxes fairly, to eradicate corruption and to commit to a level playing field. They must also take care of human rights, not only within their own organization, but throughout the entire supply chain.
Exclusive party
Those are all noble goals. But according to Journalist Peter S. Goodmanwho reported on the WEF for over ten years, there is a big difference between the message that is being conveyed and how some participants are in the competition.
In his book Davos Man: How the Billionaires Devoured the World, published earlier this year, Goodman describes how a number of venture capitalists first dutifully attend a lecture about people smuggling, only to congratulate each other on being invited to a party from a Russian oligarch who has flown in sex workers. .
While there's no doubt that serious discussions are going on at the WEF, 'Davos' is secretly also an important date on the society calendar, with plenty of exclusive receptions that you can only attend by invitation. During the previous physical event in 2001, the participants accounted for a capital of 500 billion dollars (more than 473 billion euros). At airports around the Swiss Davos it was therefore a come and go of about 1,500 private jets and other aircraft.
Luxury off-road vehicles transport dignitaries to their destinations.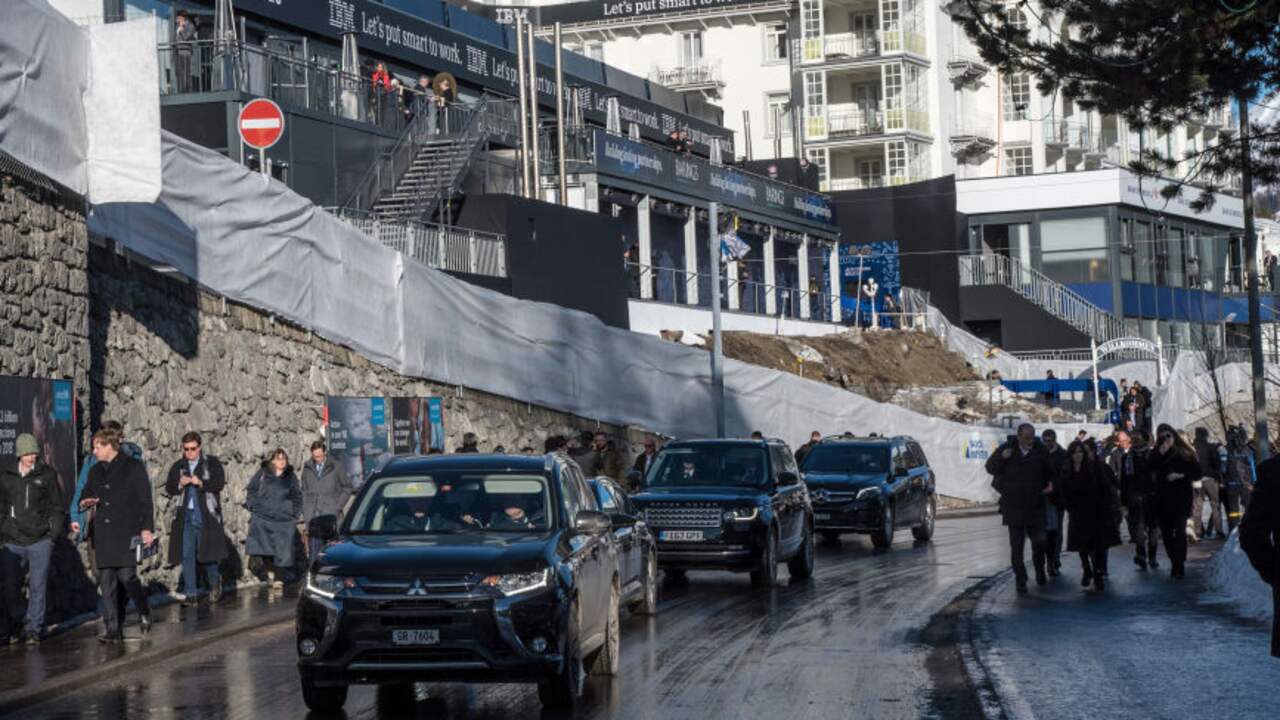 Luxury off-road vehicles transport dignitaries to their destinations.
Photo: Getty Images
Prime Minister Rutte travels on behalf of the Netherlands
This reinforces the image of an elite that is unleashed and comes together. In addition, the WEF is known for making deals in a flash between politics and business in backrooms that normally take months.
That exclusive lobbying atmosphere fuels conspiracy theories that the WEF, like the Bilderberg meetings, is actually meant for a secretive elite that runs the world under cover and in an undemocratic way.
The theme of this year's WEF is the war in Ukraine and has the theme 'Turning point in history: political policy and business direction'. On behalf of the Netherlands, Prime Minister Mark Rutte and Queen Máxima will be present in Davos next week.
---