Botic van de Zandschulp will start on Sunday at Roland Garros as the first Dutch man since 2017 with a seeded status at a Grand Slam tournament. Coach Peter Lucassen and Davis Cup captain Paul Haarhuis talk about the advance of the Veenendaler in conversation with NU.nl. "His tennis DNA has been given a boost."
From number 154 in the world in the qualifying tournament to protected status at Roland Garros: a lot has changed since Van de Zandschulp last set foot on French clay. The leader of Dutch tennis has exchanged anonymity in a year for a place among the big names in the top thirty.
"We are now going to Roland Garros very differently than in 2021," says his coach Lucassen. "The biggest difference at Botic is the increased self-confidence. He is confident on the court and is therefore playing better and better. He has already had very good matches this year. Botic believes he can beat anyone and shows it. "
His sensational quarterfinal place as a qualifier at the US Open in 2021 came fairly out of the blue, but Van de Zandschulp subsequently proved that he was not a one-hit wonder. The late bloomer (26) has victories over top players such as Félix Auger-Aliassime, Andrey Rublev and Casper Ruud and reached the final of an ATP tournament for the first time on the clay in Munich last month.
"The US Open has provided a boost in his tennis DNA," notes 56-year-old Haarhuis, who is responsible for Van de Zandschulp around the Davis Cup. "Before that, Botic was looking for what he could be capable of. Now he thinks: hey, I can beat these good guys. That experience does something to a player."
"In addition, he has worked even harder in the last two years. He is doing more physical training and is paying even more attention to his diet. So Botic knows that he can handle matches physically, and that gives confidence. With his defensive play, returns, slice, drop shot, power and speed, Botic is also a very all-rounder. He is second to none."
Botic van de Zandschulp starts for the first time as a seeded player in a Grand Slam tournament.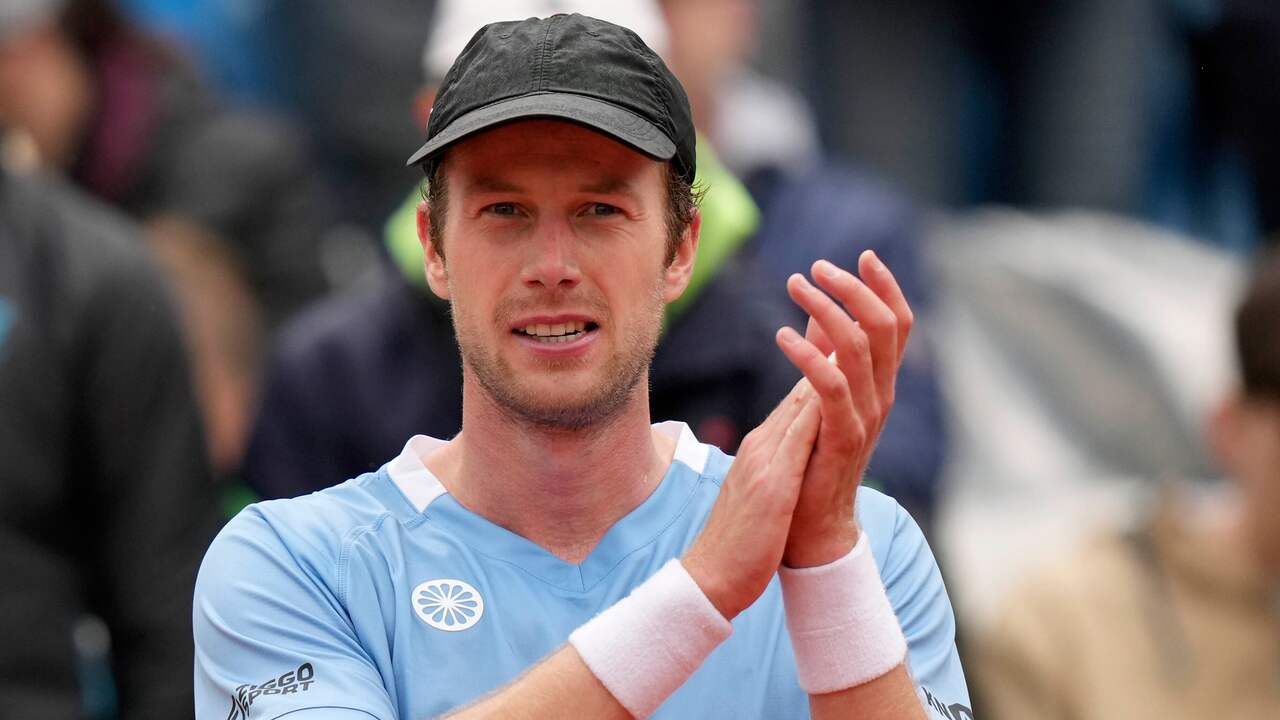 Botic van de Zandschulp starts for the first time as a seeded player in a Grand Slam tournament.
Photo: AP
Van de Zandschulp can meet Nadal in the third round
After the US Open, Van de Zandschulp ignored the challengers and only played ATP tournaments. Sometimes there is a elimination in the first round, but he still has few ranking points to defend and as a result the line in the world ranking is only rising. At the beginning of this year, Van de Zandschulp occupied 57th position in the world ranking and is the global number 29 at Roland Garros.
Robin Haase, whose best ranking ever has been surpassed by Van de Zandschulp, was the last Dutch man in singles to start a Grand Slam tournament with protected status at the 2017 US Open. Only Richard Krajicek, Sjeng Schalken and Martin Verkerk succeeded in doing so this century.
The bottom line is that Van de Zandschulp cannot encounter a seeded player in the first two rounds. The side effect is that more is expected from the banner of Dutch men's tennis. "When I sometimes read articles in the newspaper, I notice that Botic has been viewed differently since last year's US Open," says Haarhuis.
"But we must not forget that Botic has only now been directly qualified for a Grand Slam tournament for the second time. There are guys who make the main schedule thirty times in a row. You need that to have that familiar feeling at a Grand Slam tournament. Botic still has a lot of experience to gain in that regard."
Thanks to his seeded status, Van de Zandschulp Roland Garros starts on Sunday (second match after 11 a.m. on lane 12) with a relatively easy match against Russian qualifier Pavel Kotov (ATP-143), but a squatter soon beckons. If the Dutchman manages to reach the third round, he will probably face thirteen-time winner Rafael Nadal.
Van de Zandschulp recently reached the final at the ATP 250 tournament in Munich.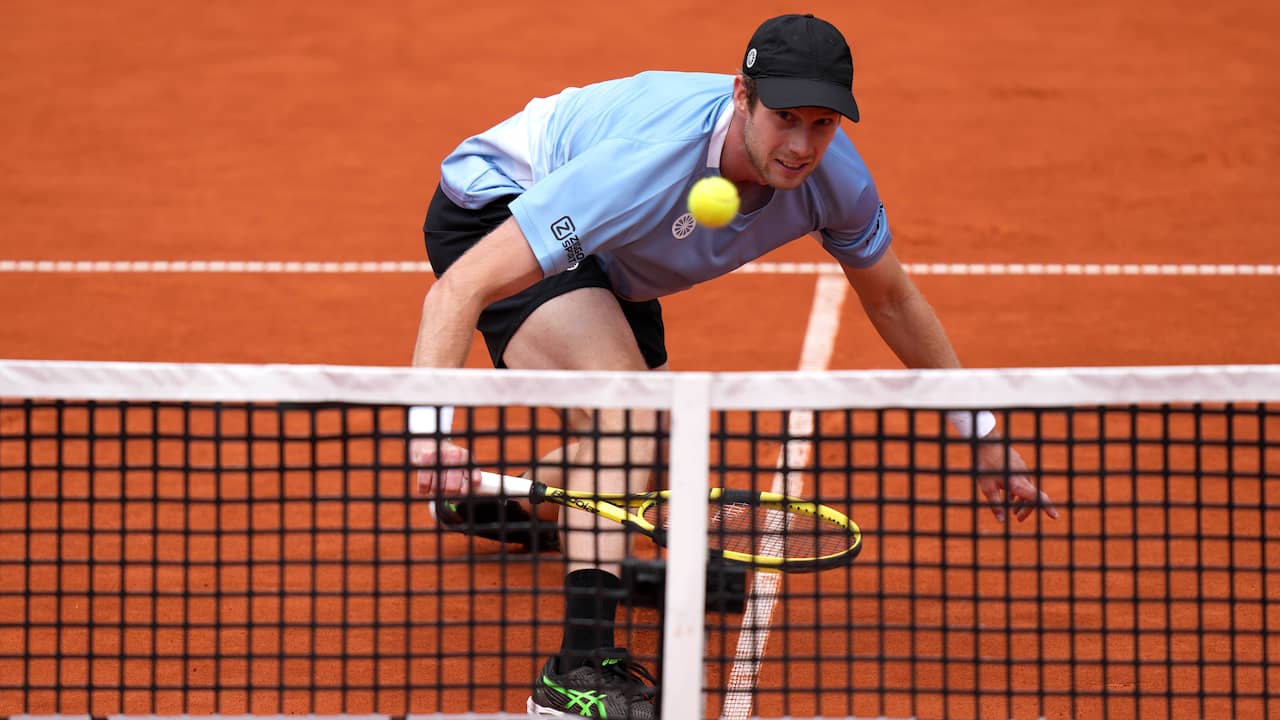 Van de Zandschulp recently reached the final at the ATP 250 tournament in Munich.
Photo: AP
'With structural prize money, Botic can expand its team'
Even for a tennis legend like Nadal, Van de Zandschulp will no longer be a gray mouse. Last year, as a stunting qualifier at the US Open, he had to explain to foreign journalists how to pronounce 'Van de Zandschulp' in the first place – that comical video is at the top of his Twitter profile – but Lucassen knows that his versatile pupil is no longer underestimated by other tennis players.
"It is incredibly difficult to beat the best players in a best-of-five. That applies to guys like Rafael Nadal and Novak Djokovic, but also to Botic. If a top player has to play against him in a Grand Slam tournament , he thinks: shit, I have to go against Botic. They'd rather avoid him. He really commanded respect."
The big question is where Van de Zandschulp's bar is set and whether he, like Verkerk (Roland Garros 2003, losing finalist) and Krajicek (Wimbledon 1996, win) is in a position to go far in the future at a Grand Slam tournament. tournament. Haarhuis, who won six Grand Slam titles in doubles with Jacco Eltingh, hopes that the Dutchman will eventually be able to expand his coaching staff.
"The higher you get in the ranking, the more you earn. Then you also get the financial means to involve experts, such as a physical trainer and a physiotherapist," says the former doubles specialist. "Then you pay 300 percent attention to your body and your game and that yields a lot. Just look at the current toppers, they always have a whole team around them."
Lucassen sees that Van de Zandschulp is already close to the level to perform well at Grand Slam tournaments. "He just has to show it more often at the important moments and become more consistent. We have not set a specific goal for Roland Garros. If he shows the best Botic and is eliminated in the third round after a great match, that is too fine. But he has a chance against every opponent."
Best Grand Slam results Van de Zandschulp
Australian Open: Third Round (2022) Roland Garros: Second Round (2022) Wimbledon: Second Round (2021) US Open: Quarter-finals (2021)
---