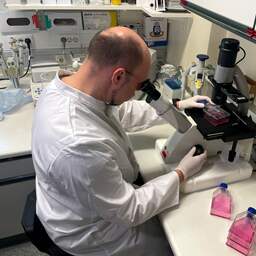 The World Health Organization assumes that more cases of the monkeypox virus will emerge, now that extra checks are made for the presence of the virus.
The WHO has registered 92 cases of monkeypox virus in at least 12 countries where the disease is not endemic, reports Reuters news agency. The organization is still investigating 28 possible infections.
People who have been in close contact with infected people who already had symptoms are most at risk, according to the WHO. This concerns, for example, care providers. To stop the outbreak, they must be properly informed, says the WHO. The UN organization also says it will come up with additional advice within a few days.
The countries where the virus has been diagnosed according to the WHO are the Netherlands, Belgium, Germany, France, the United Kingdom, Italy, Portugal, Spain, Sweden, Canada, the United States and Australia. But Israel and Switzerland have also reported cases. According to the WHO, among the patients are relatively many men who have sex with other men.
Monkeypox classified as A disease in the Netherlands
Two cases of monkeypox virus have now been identified in the Netherlands. The disease is classified as A disease, which means that infections or suspected infections must be reported immediately.
Monkeypox normally occurs only in Central and West Africa. The virus was first found in monkeys in 1958. The symptoms resemble an infection with the disease that has disappeared from smallpox.
People infected with monkey pox develop a rash that usually starts on the face and then moves to other parts of the body. Other symptoms include fever, headache, muscle aches, swollen lymph nodes, chills, and fatigue. Most people recover from the illness within a few weeks.
---