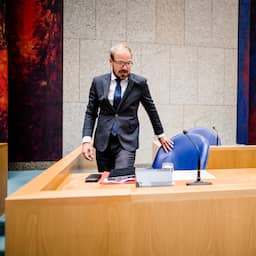 Former PvdA parliamentarian Gijs van Dijk will not return to the House of Representatives yet. He informed party chairman Esther-Mirjam Sent, a spokesperson for the PvdA confirmed after a message from NRC†
Van Dijk left the House of Representatives in February after accusations of transgressive behavior in the private sphere. But after Lilianne Ploumen resigned as Member of Parliament and political leader, he was the first eligible to take the vacant seat. He had until May 24 to decide.
Van Dijk tells NRC that he is waiving a return because an investigation into the allegations against him has not yet been completed. "I regret that I did not keep my seat then. Then the investigation might have been completed faster," the newspaper quotes the PvdA member as saying.
The investigation by Bezemer & Schubad must show whether Van Dijk has acted in violation of the code of conduct of the PvdA faction. Van Dijk indicates that if the investigation exonerates him, he would like to return when a position becomes available in the group.
---