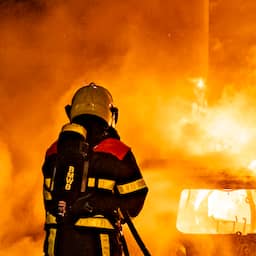 A car caught fire at around 10.50 am on Sunday morning in the Kickvorsch parking lot in Vught. The owner of the car was walking her dog when she heard the fire brigade.
When the owner returned to her car, the entire front of the vehicle was on fire. The Vught fire brigade was present with a fire extinguisher and firefighters from Helvoirt also arrived on the spot with a water truck. The car fire was quickly brought under control.
The parking lot is often used by the football clubs Real Lunet and De Zwaluw. Cars have often gone up in flames at that spot. The cause of this car fire is unknown. The vehicle is towed away.
---