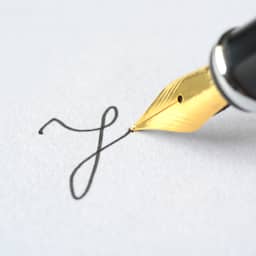 Tilburg will not get a new Junior City Poet this year. 'The election will not take place because there are too few candidates', says Esther van Lieshout on behalf of the organization. "We're going to take a closer look at the project and hope to be back next year." The current Junior City Poet, Gina Goossens, will stay on for another year.
Gina is the fifth Junior City Poet. Earlier, a children's city poet was chosen every year, but later we switched to a Junior City Poet. The talent show is an initiative of the Midden-Brabant library and receives financial support from the municipality of Tilburg, among others. Just like the adult city poet, the Junior City Poet writes poems by invitation and performs at events.
Candidates (14 – 17 years) are recruited from secondary schools. The idea is that teachers make room for it during Dutch lessons. Students are given the assignment to write a poem about Tilburg. At school, the best poem is chosen and its creator moves on to the final.
Little attention
In the run-up to the final, students are given workshops by experienced poets. They improve their poem and learn to put on a performance. 'It is very unfortunate that the event cannot take place', says Van Lieshout. 'We're going to find out what's the matter. Perhaps schools have had too little time to pay attention to it because of corona.'
In the meantime, the organizers are reflecting on the structure of the project. Poetry is a difficult thing for many young people. But what really matters to us is language development and being creative with language. Maybe it will help if the rules are relaxed. Perhaps rap and singer-songwriters appeal more.'
In any case, the current Junior City Poet is passionate about poetry. 'Gina is doing great', says Van Lieshout. 'She was immediately enthusiastic when we asked if she would like to continue for another year. Because of corona she has not been able to perform much and she has also missed guidance. She can now catch up.'
Gina will be reinstalled on Sunday 12 June. The official moment is part of a festive program around the presentation of the new collection of poetry by the Tilburg poet Erik van Os. He made this collection especially for young people.
---