Baymax! (2022– ), the upcoming series all about one of the robots from Big Hero 6 (2014), will be on Disney+ from the end of June. The streaming service unveiled a new trailer last night.
Baymax! is set after the events of Big Hero 6 and, like the feature film, revolves around the adventures of 14-year-old Hiro Hamada, a talented boy who knows a lot about technology. He experiences these adventures together with the empathetic, advanced robot Baymax, which was created by his late brother Tadashi. Watch the new trailer below:
The series was created by Don Hall and the lead character Baymax was voiced by Scott Adsit. All episodes of Baymax! are from June 29 seen on Disney+. Are you curious about what else will appear on Disney+ in the near future? Here you will find our complete overview.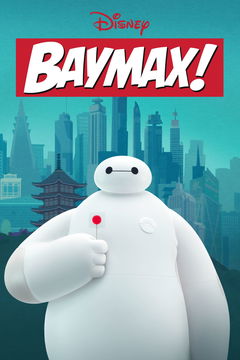 Check out Disney+ • 'Baymax!' is set in the fantasy city of San Fransokyo and is about the health robot Baymax, known from 'Big Hero 6'.
Image: Poster 'Baymax!' via TMDb
Text: Disney+
---