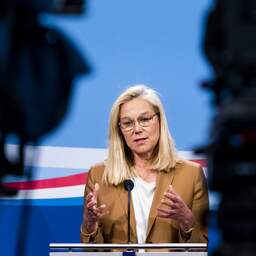 The budget deficit of the Netherlands will rise to 3.4 percent this year, again above the European standard of 3 percent. This is evident from the Spring Memorandum of the Ministry of Finance. The government spends much more money to also compensate people for the high energy bill.
The coalition mainly covers the extra expenditure by making higher incomes and companies pay more tax. Corporate tax will also go up. Furthermore, 2.2 billion will be cut in various funds such as the nitrogen fund to pay for other new wishes.
Several plans had already leaked out. Defense will receive an additional 2.4 billion euros so that the NATO standard is achieved in 2024 and 2025. In addition, some 2.5 billion euros will be allocated to raise the minimum wage by 7.5 percent. The government has decided that the link with the AOW will remain.
---