Turkish President Recep Tayyip Erdogan says he will not agree to NATO membership of Sweden and Finland as long as those countries host PKK members. Erdogan describes these members as terrorists. What exactly is the PKK? And why is the presence of her supporters a reason for Erdogan to block Sweden and Finland's NATO accession?
The Kurdistan Workers' Party or PKK says it is fighting for political rights for Kurds in Turkey. Kurds are a minority spread across several countries, especially in the Middle East.
The PKK does not shy away from violence in achieving its goals. That is why the group is labeled as a terrorist organization by the European Union and NATO, among others.
Terrorism occurs when civilians are targeted in order to create fear in the hope of achieving a political or religious goal. If an organization or person is on the EU's terrorist list, financial assets are frozen and passports confiscated.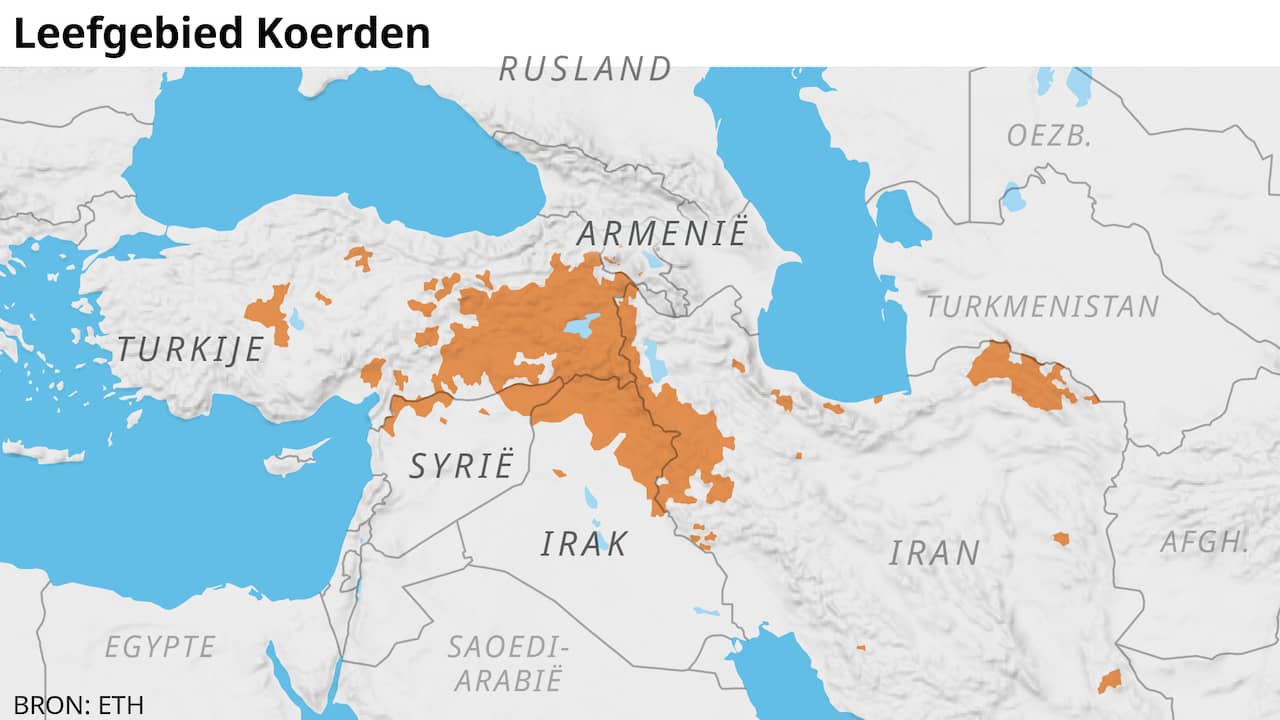 The movement was founded in 1978 from a left-wing student movement. This happened in response to the protracted Turkish-Kurdish conflict.
The Ottoman Empire (from which Turkey later emerged) lost the First World War in 1920. Then the Allies and the Ottoman Empire signed a treaty. It stated that present-day Turkey would lose a lot of territory, so that an independent Kurdistan would emerge.
The treaty was unacceptable to Turkish President Mustafa Kemal Atatürk. Atatürk felt that the Kurds did not fit into his ideal of a "Turkish nation state". As a result, minorities such as Kurds and Armenians were culturally and politically oppressed.
The PKK was founded with the aim of establishing its own Kurdish state. In 1984, farmers trained by the PKK attacked Turkish police posts. That was the beginning of a decades-long guerrilla war in which many people died.
In 2009 the PKK announced that it wanted to give up the armed struggle. Four years later, a ceasefire followed. The PKK slowly withdrew to northern Iraq, where violence flared up between Kurdish militants and Turkey.
Erdogan sees the PKK as public enemy number one because of this history. He objects to the accession of Finland and Sweden to NATO, because he believes those countries would host PKK members. A request for the extradition of 33 people with suspected links to Kurdish militants has been rejected by the countries, Turkish state media announced this week.
Also, all support for a Syrian-Kurdish group, the Kurdish People's Protection Units or YPG, must be stopped, according to Erdogan. This organization is an ally of the West in the fight against the terrorist organization Islamic State (IS) in northern Syria. According to Erdogan, YPG is an extension of the PKK.
On Wednesday, in the first meeting of the thirty NATO member states after Sweden and Finland's membership application, Turkey prevented the countries from considering the request. An Erdogan spokesman emphasized that "Turkey's concerns" must first be allayed.
---