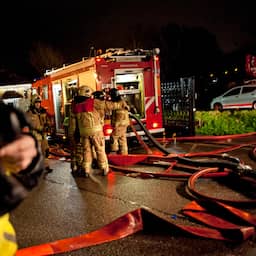 The heavy thunderstorm on Thursday afternoon caused damage to a house in Nijmegen-Noord. Lightning struck here, causing a fire. This has now been extinguished again. Things also went wrong on the Graafseweg in Nijmegen.
The fire started around 3 p.m. in a house on Terracottastraat in Nijmegen. The fire brigade arrived quickly and were able to extinguish the flames.
The fire service said no one was in the house and there were no injuries. There was a lot of smoke development. There is no word yet on the damage to the house.
---