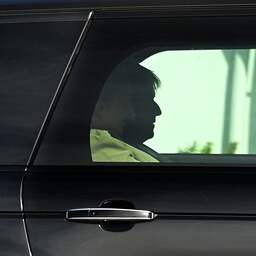 London police close the investigation into 'party gate' with a total of 126 fines for government employees. The scandal revolves around government parties and drinks at times when strict corona rules applied in England.
Some staff members have received multiple fines, but the number of people involved has not been disclosed. The police do not share information about the identity of the persons. The police do want to say that 53 fines went to men and 73 to women.
Prime Minister Boris Johnson and Finance Minister Rishi Sunak, among others, previously announced that they had been fined. That was because of a birthday gathering for Johnson in 2020, at a time when gathering in large groups was not allowed. The 126 fines relate to a total of eight meetings between May 2020 and April 2021.
Police came early in the pandemic with the position that they would not investigate all corona rule violations, but are making an exception for cases where there may be intent and failure to investigate "would significantly undermine the legitimacy of the law." ". After the major public outcry about 'party gate', the police started an investigation in January this year into the scandal that brought Johnson under heavy fire.
Parliament is also investigating
Parliament is also investigating the matter, but it focuses specifically on the prime minister. Johnson is said to have misled parliament with his first reactions to 'party gate'. In addition, Johnson is said to have defended his own behavior in his apologies.
With the police investigation now complete, the full Sue Gray report is expected to be published shortly. A first version was published at the end of January, but details were omitted due to the ongoing investigation.
---